Good morning. It's Wednesday, Sept. 13.
Berkeley landlords throw end-of-eviction-moratorium bash.
Redwood poaching portrayed as symptom of rural poverty.
And Temecula board bans pride flags from schools.
---
Statewide
1.
Speaker Kevin McCarthy made it official Tuesday morning, announcing an impeachment inquiry into President Biden and what he depicted as a "culture of corruption." "We will go wherever the evidence takes us," he said. The move appeared designed to quell a brewing rebellion among far-right lawmakers who have threatened to depose the California Republican for going too soft on spending cuts and the Biden family. Top Democrats called the move "absurd," "reprehensible," and a "stunt." Washington Post | N.Y. Times
The Atlantic's Russell Berman: "McCarthy looked and sounded like a hostage, and for good reason."
California's five most vulnerable Republicans didn't seem to want to discuss impeachment. They all declined to comment. L.A. Times
---
2.
Updates from Sacramento ahead of a Sept. 14 legislative deadline to pass new bills:
Democrats approved new rules for carrying loaded weapons in public, including at least 16 hours of training, teeing up a possible Supreme Court fight. Gun rights groups said they are ready to sue. Sacramento Bee | L.A. Times
A measure approved Tuesday would remove the statute of limitations on child sexual assault lawsuits starting in 2024. An author of the bill noted that most victims don't come forward until late in life. S.F. Chronicle
Cannabis cafes could open across the state next year after lawmakers passed legislation that would let dispensaries move away from their pharmacy-like model. "Lots of people want to enjoy legal cannabis in the company of others," the bill's author said. L.A. Times | Marijuana Moment
---
Northern California
3.
On the opening day of its antitrust trial, Google argued that its search engine achieved dominance because people prefer it over rival services. Federal prosecutors offered another explanation: The Mountain View company has been paying more than $10 billion a year to Apple and others to be the default search provider on their browsers and smartphones. "This feedback loop, this wheel, has been turning for more than 12 years," said Kenneth Dintzer, a Justice Department lawyer. "And it always turns to Google's advantage." N.Y. Times | Bloomberg
---
4.
A landlord group in Berkeley was so elated about the end of the city's eviction moratorium that it threw a party at a pub on Tuesday. "Come celebrate," a flyer said. But when partygoers showed up they were greeted by a crowd of protesters who waved banners and shouted "parasite!" and "get a job!" About an hour into the party, activists entered the pub and began circling the patio where about two dozen landlords had gathered. Violence ensued. Berkeleyside
---
5.
For years in Humboldt County, poachers have used chainsaws to sever ancient redwoods' burls, gnarly protrusions that are prized by woodworkers. Danny Garcia, a former poacher in Eureka, had been trying to extricate himself from a life of crime when he was shot in the gut and died on his living room floor last December. "Through him," wrote the journalist Lyndsie Bourgon, "we see a glimpse of the intractable, cyclical power of rural trauma." The Guardian
---
6.
A luxurious home in Stinson Beach has been at the center of the family dispute pitting Sen. Dianne Feinstein and her daughter against the daughters of her late husband Richard Blum. The home overlooking Bolinas Lagoon once offered Feinstein a retreat from the rough-and-tumble world of politics early in her career. It's now been listed on a real estate website as "coming soon" for $8.5 million, along with 81 marketing photos. Take a look inside. 👉 S.F. Chronicle
---
7.
Pedro Point, a steep promontory 10 miles south of San Francisco, offers spectacular views of the Pacific coastline. Unknown to many hikers along the 650-foot bluff is a sight hidden below. There, an unlikely driftwood shack with multiple floors, balconies, and fully enclosed rooms clings to the cliff face. A fixed rope dangling above the dwelling grants access. Details about how the structure came to be are scarce, but a drone operator got close-ups late last year. 👉 YouTube
---
Southern California
8.
Temecula's school board on Tuesday approved a policy that limits what flags can be displayed on district properties to only the California and U.S. flags. The policy, said critics, was clearly designed to eliminate Pride flags from schools. "It's giving a subliminal message that we don't want that in our classroom. We don't accept you as a person," said Justin Daley, of Temecula Valley Pride. Since voters installed three conservative candidates last November, the Temecula board has plunged repeatedly into culture-war battles, drawing fury from Democrats in Sacramento. KTLA | Press-Enterprise
---

Give something they'll open every day.
Give the gift of the California Sun.
---
9.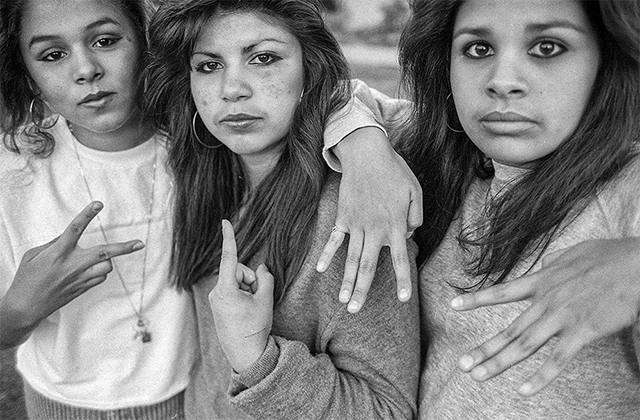 Instagram permanently banned the celebrated Los Angeles street gang photographer Merrick Morton, citing a policy prohibiting content that glorifies "terrorism, organized crime, or hate groups." Morton's work, dating back four decades, has been showcased in numerous galleries, magazines, and films, as well as a forthcoming book, "Clique." Instagram, where Morton drew more than 60,000 followers, had been a crucial medium to connect with subjects and curators, he said. "All of a sudden, one day, I lost everything," he said. KQED
---
10.
Foal by foal, the San Diego Zoo Safari Park is helping revive a rare horse species from what once seemed like certain extinction. In 1980, San Diego biologists cryopreserved tissue from a Przewalski's horse, a pony-sized species native to the steppes of Central Asia, in anticipation of the development of new cloning techniques. Two Przewalski's foals have now been born through cloning of the preserved DNA: one named Kurt back in 2020 and another named Ollie in February of this year. The six-month-old just joined his genetic twin at the San Diego Zoo Safari Park. They shared video. 👉 @sdzsafaripark
---
11.
If Paris has the Eiffel Tower, the Coachella Valley has the Pink Elephant. Elephant Car Wash opened along Highway 111 in Rancho Mirage in 1966, when cars were symbols of freedom and automated car washes were popping up across the U.S. The owners caught the attention of passing motorists with a pink elephant sign that became a kitschy symbol for the desert city. Last week, Rancho Mirage acknowledged the giant pachyderm's place in city history, declaring it an official landmark. Desert Sun | KESQ
---
12.
Los Angeles, in the popular imagination, is a place of suburban single-family dream homes set in a big green lots. But there's another side of the city that gets overlooked: a compelling history of experimentation in multifamily housing that continues to this day, the architecture journalist Frances Anderton argues in a new book, "Common Ground." The projects highlighted by Anderton represent some of the country's most innovative solutions to housing scarcity, delivering sunlight, greenery, and neighborly living. N.Y. Times | KCRW
---
Get your California Sun T-shirts, phone cases, hoodies, mugs, and hats!

---
Thanks for reading!
The California Sun is written by Mike McPhate, a former California correspondent for the New York Times.
Make a one-time contribution to the California Sun.
Give a subscription as a gift.
Get a California Sun mug, T-shirt, phone case, hat, or hoodie.
Forward this email to a friend.
Click hereto stop delivery, and here to update your billing information. To change your email address please email me: mike@californiasun.co. (Note: Unsubscribing here does not cancel payments. To do that click here.)

The California Sun, PO Box 6868, Los Osos, CA 93412
Subscribe
Wake up to must-read news from around the Golden State delivered to your inbox each morning.