Open in browser | Forward to a friend
Good morning. It's Tuesday, Jan 31.
Coronavirus rates taper off across California.
Democrats express little faith in Kamala Harris.
And Julia Morgan's hacienda in Monterey County.
---
Statewide
1.
As of Monday, California's coronavirus case rate was 6.8 per 100,000 residents, down from 16.4 per 100,000 a month earlier. In January 2022, the figure surpassed 300. New Covid-19 deaths have plunged to about 36 a day, down from a daily toll of about 265 a year ago. The improving metrics are evident in the increasingly relaxed stances of policymakers and experts. San Diego recently dropped its city employee vaccine mandate. L.A. County eased its mask recommendations. State officials appear to be walking back a planned student vaccine mandate. And the famously cautious UCSF doctor Bob Wachter said he's dining indoors. L.A. Times | Sacramento Bee
California coronavirus tracker. 👉 Covid19.ca.gov
---
2.
"I don't know that she has what it takes to get over the hump in our present environment."
In interviews with more than a dozen Democratic leaders in key states, many said they were worried about the political prospects of the woman positioned to be President Biden's heir — Vice President Kamala Harris. Many rank-and-file Democrats, reporter Cleve R. Wootson Jr. wrote, are "unpersuaded that she has the force, charisma and skill to mount a winning presidential campaign." Washington Post
---
3.
School districts across the country are increasingly adopting four-day school weeks to save money, improve attendance, and recruit teachers. But not in California, where just two remote districts use shortened weeks. Leggett Valley School, which serves 75 students along the Eel River in Mendocino County, moved to four-day weeks five years ago. "No one wants to go back," Superintendent Jeff Ritchley said. "There would be a riot." EdSource
---
Northern California
4.
The man who drove his family off a 250-foot cliff at Highway 1's Devil's Slide was charged Monday with attempted murder. San Mateo County District Attorney Stephen Wagstaffe told reporters that Neha Patel let out anguished screams and incriminated her husband, Dharmesh Patel, when first responders came to their rescue on Jan. 2. "He intentionally tried to kill us," she said, according to Wagstaffe. L.A. Times | Mercury News
---
5.
Before he moved to Memphis in 2020, Tyre Nichols grew up in Sacramento, where he was an avid skateboarder. "Our friend group, we were a bunch of little rebels," said Angelina Paxton, a close friend of Nichols, who was beaten to death by Memphis police on Jan. 7. "He was chill. He was peaceful. He was laid back," she added. One friend said Nichols had recently considered becoming a police officer. On Monday, a candlelight vigil was held for Nichols in a Sacramento skatepark. N.Y. Times | NPR | Sacramento Bee
An old home video surfaced showing Nichols skateboarding. YouTube
---
6.
During lunchtime at Mount Diablo Unified, a school district in the East Bay, students eat free-range chicken simmered in chipotle broth with Spanish-style rice and baguette sandwiches with Toscano salami, organic Monterey Jack, arugula, and basil. Increases in state funding allowed the district to hire the chef Josh Gjersand, a veteran of Michelin-starred restaurants. "School cafeterias should feel like restaurants, and not fast food chains," he said. A.P.
---
7.
The California Highway Patrol in Tracy is at its wit's end after a series of motorists drove around "Road Closed" signs and fell into a sinkhole. When the first car drove into the hole on Jan. 17, the police force posted a reminder on Facebook that "Road Closed" signs "are not recommendations." On Jan. 26, another motorist ended up in the hole. "We're at a loss for words," the department wrote. After the third sinkhole plunge, by a pickup truck on Jan. 28, the account posted, "It happened again. We can't make this stuff up." CBS News
---
8.
For $50 a night, you can stay at a lodge where Clark Gable, Herbert Hoover, and Jean Harlow once bedded down at the foot of the Santa Lucia Mountains. William Randolph Hearst commissioned architect Julia Morgan to design the Hearst Hacienda Lodge for his overflow Hollywood guests who traveled north to see his castle. In 1940, he sold the property to the U.S. government for troop training, which preserved the hacienda as part of the still-active Fort Hunter Liggett. The public is welcome to reserve rooms at the hacienda, as long as they're OK being awoken by the Reveille bugle call at 0630 hours each morning. SFGATE
Below, a few photos.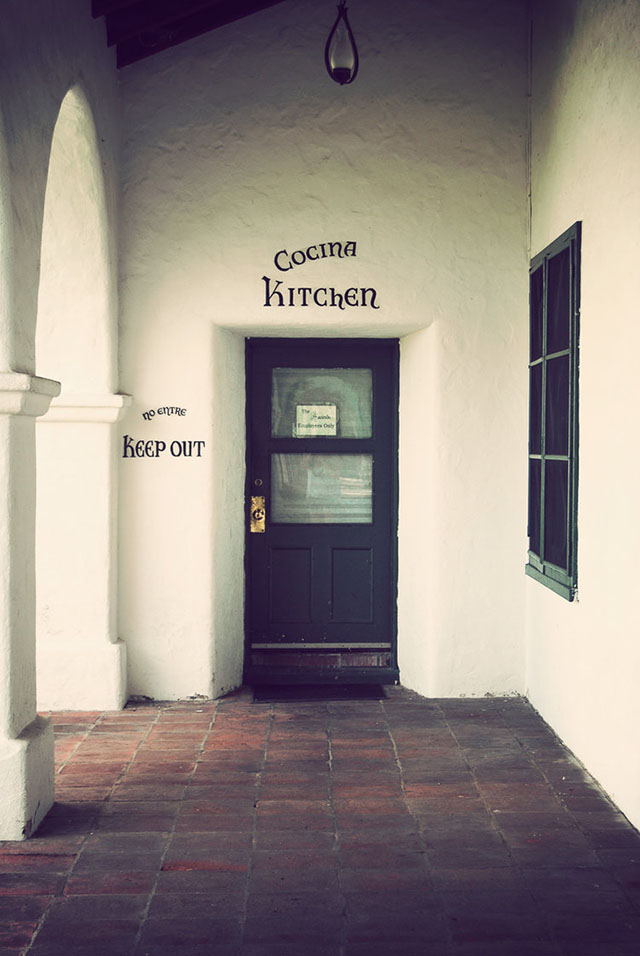 ---
Southern California
9.
Cindy Williams, who played the sweet-natured Shirley to Penny Marshall's wise-cracking Laverne in the 1970s sitcom "Laverne & Shirley," died on Wednesday in Los Angeles. Before she debuted the role that would most define her career, Williams was cast in the classic 1973 film "American Graffiti," earning a best supporting actress nomination from the British Academy Film Awards. She was born in Van Nuys and majored in theater arts at Los Angeles City College. "I'm what you might call a 'Valley Girl,'" she wrote in her 2015 memoir. Williams was 75. Washington Post | Hollywood Reporter
---
10.
Several videos in recent weeks appeared to show the same man charging from his Tesla and smashing the vehicles of other Southern California motorists with a pipe. At least 10 people came forward with stories of being attacked. One woman was punched in the face. On Monday, the California Highway Patrol said they had arrested a suspect, 36-year-old Nathaniel Radimak. KABC | KTLA
---
11.
The newest ride at Universal Studios Hollywood, Mario Kart: Bowser's Challenge, warns visitors that they may not be allowed to ride if their waistline measures 40 inches or more. According to government statistics, the average American waist measures 40.5 inches for men and 38.7 inches for women. Critics say the design is exclusionary. Theme park designers say if you size rides for larger adults, some children won't be able to safely ride. Wall Street Journal
---
12.
Jackie Robinson, who emerged from a small house on Pepper Street in Pasadena to become an American icon, was born on this day in 1919. Before he broke baseball's color barrier, Robinson was an Army second lieutenant at Camp Hood in Texas.
As recounted in "Jackie Robinson: A Biography," on the evening of July 6, 1944, a white bus driver ordered 25-year-old Robinson to move to the back of an Army bus despite a new regulation desegregating military buses. Outraged, he refused. Military police arrived. When a soldier approached and leveled a racist slur, Robinson dared him to say it again, adding, "I'll break you in two."
The encounter led to a court-martial for insubordination and, when Robinson fought the charges, an acquittal. Three years later he joined the Brooklyn Dodgers in one of the great triumphs of American history. Eight years after that, in 1955, Rosa Parks was arrested for her act of defiance in Montgomery, Alabama. National WWII Museum | PBS
---
The California Sun runs on your kindness.
It is completely independent, completely ad-free, and completely reader-supported.
Consider raising you level of support.
---
Thanks for reading!
The California Sun is written by Mike McPhate, a former California correspondent for the New York Times.
Give the gift of the California Sun.
Get a California Sun mug, T-shirt, phone case, or hoodie.
Forward this email to a friend.
Click here to stop delivery, and here to update your billing information or cancel your support.

The California Sun, PO Box 6868, Los Osos, CA 93412
Subscribe
Wake up to must-read news from around the Golden State delivered to your inbox each morning.