Good morning. It's Wednesday, April 24.
| | |
| --- | --- |
| • | Navy SEALs report war crimes and are told to keep quiet. |
| | |
| --- | --- |
| • | Bankrupt PG&E's plan to pay millions in bonuses gets O.K. |
| | |
| --- | --- |
| • | And California dominates a ranking of smoggiest U.S. cities. |
Statewide
1
A murky view of downtown Los Angeles in 2015.
Mark Ralston/AFPGetty Images
Seven out of America's 10 smoggiest metropolises are in California. According to the American Lung Association's annual "State of the Air" report, Los Angeles had the nation's worst ozone pollution between 2015 and 2017. Also in the top 10: Visalia, Bakersfield, Fresno, Sacramento, San Diego, and San Francisco. USA Today | American Lung Association
"When ozone blankets a city, asthmatics wheeze, emergency room visits spike, and even in healthy people, the lungs can grow inflamed and struggle to do their job." CityLab
2
A federal judge approved PG&E's plan to pay roughly $235 million in employee bonuses despite objections from victims of wildfires. The judge said he was persuaded that the bonuses were necessary to retain workers. "Bottom line is I will defer to judgment of management," he said.
PG&E, along with the state's two other investor-owned utilities — Southern California Edison and San Diego Gas and Electric Company — is also seeking permission to raise electricity rates to help pay for safety improvements. A consumer group called the proposal "outrageous."
3
California's public records law lets you dig through the correspondence of academics involved in publicly funded research. But critics say it is being misused by advocacy groups to stifle research they don't like. The total number of public records requests made to the U.C. system alone rose from 3,266 in 2009 to 16,921 in 2017. A bill making its way through the state capital would carve out exemptions from the public records law for researchers at public universities.
4
Scientists have mapped the entire genetic codes of California's coast redwood and giant sequoia. The project, dubbed "23andMe for trees," represents a major breakthrough in the quest to preserve California's most stately residents from environmental threats. Over the last two centuries, roughly 95 percent of California's ancient coast redwoods and a third of its giant sequoias have been logged.
5
Delta smelt at a hatchery in Northern California.
Steve Martarano/U.S. Fish and Wildlife Service
California's delta smelt appears doomed despite a half century of conservation efforts. The slender fish has struggled to survive in its natural home, the Sacramento-San Joaquin Delta, as tributaries have been dammed and diverted to provide water for cities and farms. A survey last fall turned up zero delta smelt. If trends continue, an expert said, "we will be at a point where the only ones left will be in captivity."
6
An old postcard of Sonoma State Home, where patients were sterilized.
It was on this week in 1909 that California opened one of its most shameful chapters, enacting a eugenics law intended to cure societal ills by ending the procreation of people deemed inferior. Over the next half century, California's state homes and hospitals forcibly sterilized about 20,000 people, far more than any other state. The state officially apologized in 2003, but a measure designed to compensate victims stalled in the legislature.
Northern California
7
Kelli Tennant and her lawyers spoke to reporters in Los Angeles on Tuesday.
Genaro Molina/L.A. Times via Getty Images
Kelli Tennant, a former sports reporter, explained why she waited five years to accuse Sacramento Kings coach Luke Walton of sexual assault, saying she was scared. "Over this time, I feel like I was able to muster up the courage," she said. Tennant said she believed Walton was going to rape her in a Santa Monica hotel room and pleaded with him to stop. At that point, she said, "He laughed at me." Walton's lawyer called the accusations baseless.
8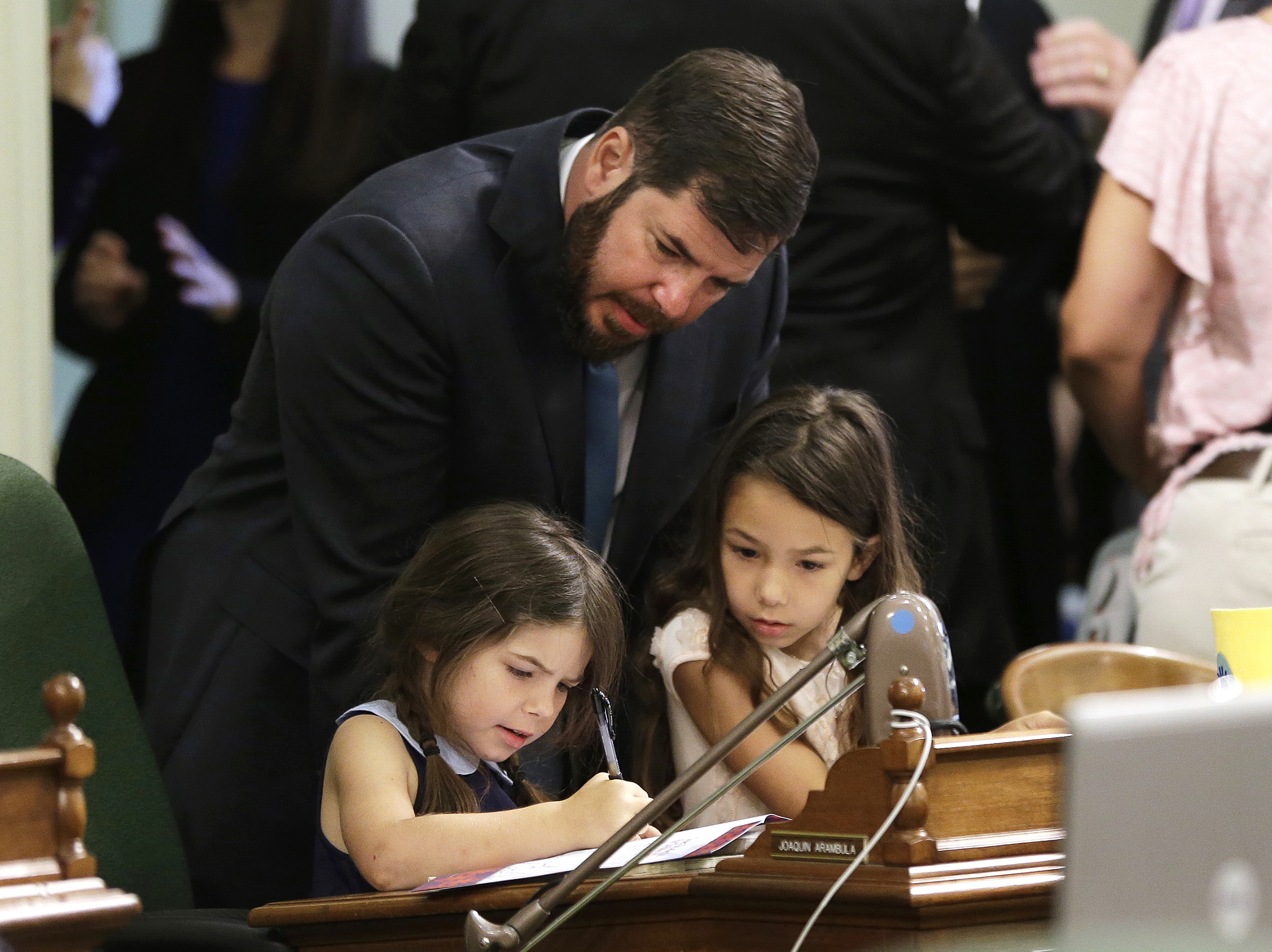 Assemblyman Joaquin Arambula, a Fresno Democrat, with his daughters in Sacramento last summer.
The trial of a Central Valley lawmaker accused of injuring his 7-year-old daughter opened with new revelations about the extent of alleged abuse. Court records provided an account of Assemblyman Joaquin Arambula slapping the girl with a ring on his finger, leaving a bruise on her head. In an interview, the girl said Arambula had kicked her and her sister on another occasion. Arambula has denied wrongdoing, saying he only spanked the girl as part of normal discipline.
9
The police said a driver deliberately plowed into a crowd at a busy intersection in Sunnyvale on Tuesday, injuring eight people. One victim was a 13-year-old boy. Police Captain Jim Choi said a man in a black sedan "drove into the crosswalk, then onto the sidewalk where he continued to hit pedestrians." He was arrested. SFGate.com | Mercury News
Separately, a daredevil skateboarder was fatally struck by a dump truck in San Francisco. SFGate.com | NBC Bay Area
10
The miniature village of Toad Hollow was created at the site of Davis's toad tunnel.
Myrl Jeffcoat/GreatWest Realty
In the 1990s, the town of Davis dug special tunnels so frogs wouldn't get flattened crossing a highway. The project faced setbacks. Rumors circulated that the amphibians were overheated by installed lamps or picked off by birds that learned of a frog-producing hole in the ground. As a "Daily Show" correspondent, Stephen Colbert once poked fun at Davis's quest "to end the senseless vehicular homicide of innocent toads," concluding the animals never even used the tunnels. Comedy Central has the clip.
Southern California
11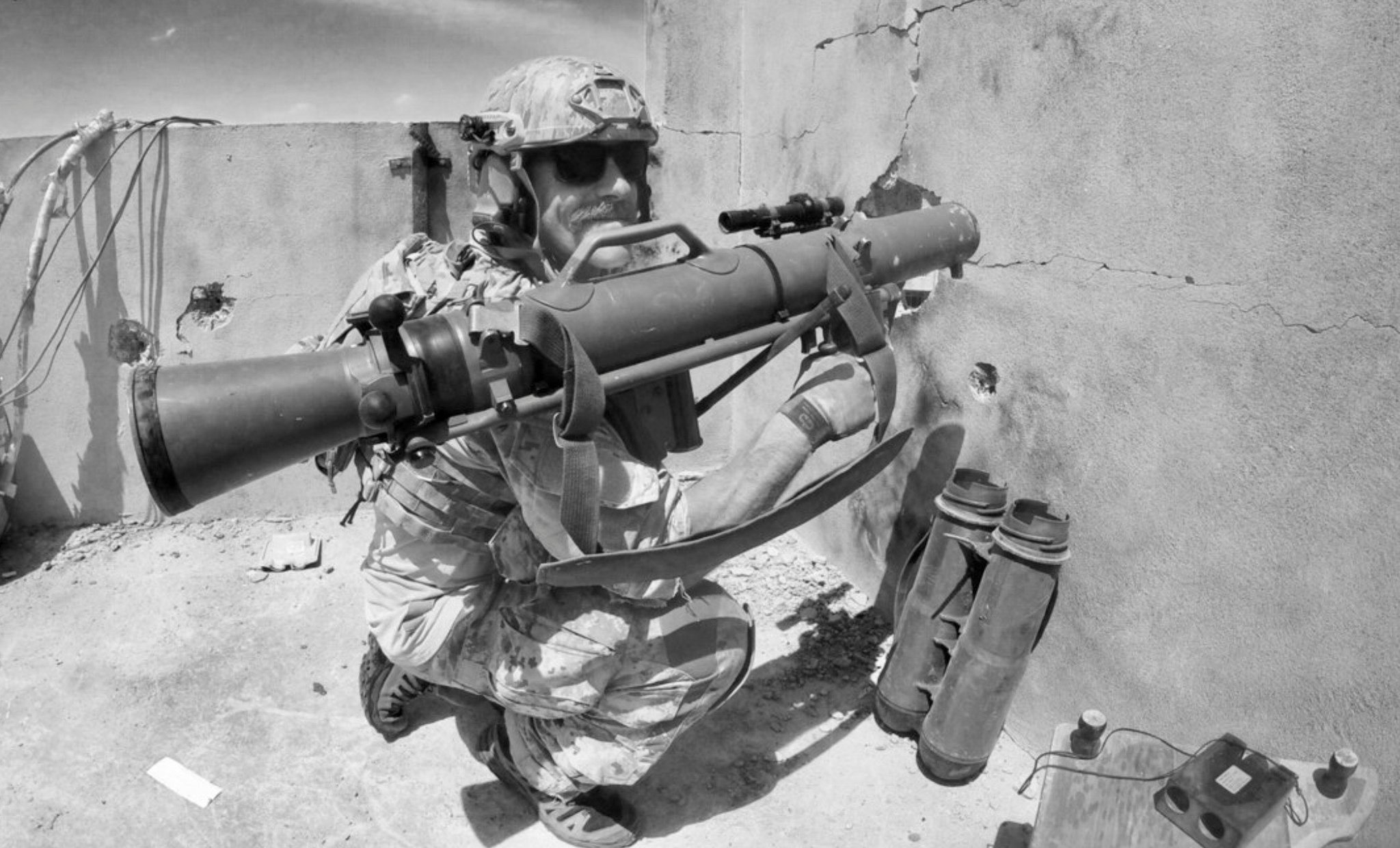 Special Operations Chief Edward Gallagher during a deployment in Iraq in 2017.
Navy SEAL commandos from Team 7's Alpha Platoon, based in Coronado, saw their platoon chief commit shocking acts in Iraq, including fatally stabbing a teenage captive and picking off a school-age girl from a sniper's roost. They spoke up repeatedly, only to be brushed off. Finally seven members called a private meeting with their troop commander to outline their concerns about the platoon leader, Edward Gallagher. The response, according to an investigation report: "Stop talking about it."
12
Public health officials in Los Angeles declared a measles outbreak in the county involving five cases. Experts warned about a risk to the city's university students. Why? People in their early 20s are part of what's known as the "Wakefield generation," meaning they were infants in 1998 when the British scientist Andrew Wakefield spread now-discredited claims that vaccines cause autism. L.A. Times | KTLA
A report said 400,000 California kids are at risk of contracting the measles because so many of their classmates are still unvaccinated. Record Searchlight
13
The former U.S.C. assistant soccer coach who created a bogus crew profile for Lori Loughlin's daughter has agreed to plead guilty in the college admissions scam. Laura Janke, 36, will plead guilty to conspiracy to commit racketeering after accepting bribes to falsify athletic credentials. Olivia Jade Giannulli, a YouTube star, was admitted to U.S.C. as a crew recruit even though she didn't play the sport.
14
The art installations "Spectra" by Newsubstance and "Overview Effect" by Poetic Kinetics rose from the festival grounds at Coachella.
Natt Lim/Getty Images for Coachella
As the Coachella music festival raged 100 miles away, a small crew of space scientists, synthetic biologists, investors, and entrepreneurs gathered in the Southern California desert to throw a party and talk about living on Mars. Should space colonization become a real thing, Los Angeles's long background in rocketry and biotech could make it a hub. L.A. Times
15
Pixies thrive in Ojai's unique climate.
The picturesque Ojai Valley is the only place in the world where pixie tangerines are grown. Developed at U.C. Riverside, the hybrid fruit became a citrus star in the 1960s, marketed as "sweet, seedless and easy to peel." The whole town goes a little crazy with pixie-centric specials during the April harvest. This year, the mood has been especially buoyant. "This is the first year in eight years that we've had a normal rainfall," a grower said. "It's like money falling out of the sky."
Subscribe
Wake up to must-read news from around the Golden State delivered to your inbox each morning.