Good morning. It's Wednesday, June 5.
| | |
| --- | --- |
| • | The regulatory state strangles America's weed heartland. |
| | |
| --- | --- |
| • | A rise in homelessness leaves Los Angeles officials stunned. |
| | |
| --- | --- |
| • | And a photo tour of 20 natural wonders across the state. |
Statewide
1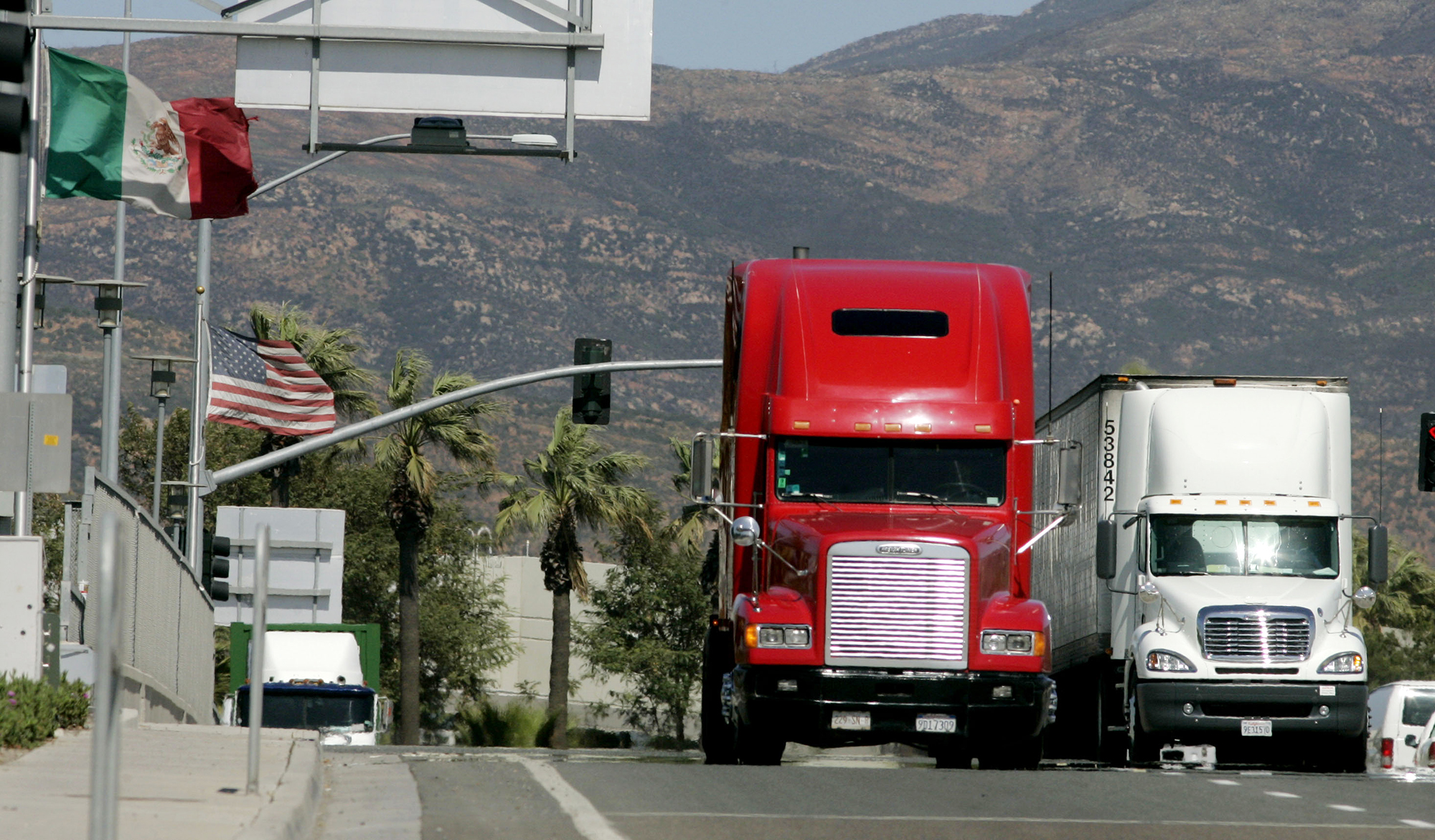 Trucks from Mexico drove through Otay Mesa.
Sandy Huffaker/Getty Images
"This could get really ugly, really quickly."
California's trade with Mexico totaled almost $75 billion in 2018. Analysts say if President Trump follows through on a threat to impose an escalating tariff on all imports from Mexico, it would be devastating to California's tech and agriculture industries, among others. One study said 50,000 California jobs could be lost. S.F. Chronicle | CNBC
Republican senators warned President Trump against the tariffs. He said they would be "foolish" to try to stop him. N.Y. Times | Washington Post
2
Some observers fear the era of cannabis in Humboldt County is over. An example: Thomas Mulder, a longtime Humboldt grower, used to make about $100,000 in a good season. Now he's losing money. Why? The stringent regulations of the legal market have driven up costs, even as the price of legal marijuana has plummeted thanks to industrial-sized growers in places like the Central Valley. Politico
3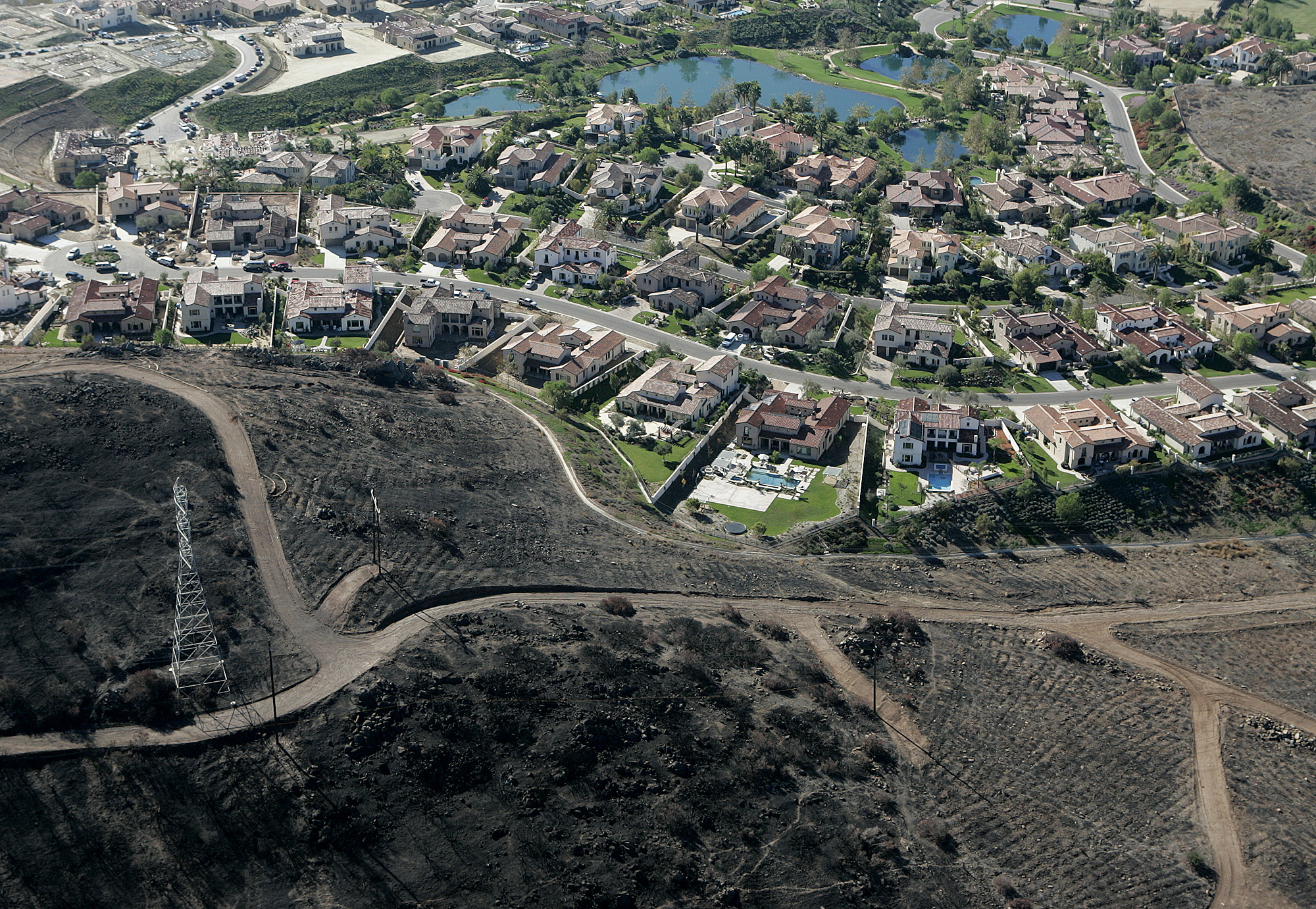 The 2007 Witch Fire came right to edge of this neighborhood in Rancho Santa Fe.
Don Barletti/L.A. Times via Getty Images
In the fall of 2007, Santa Ana winds carried an inferno into Rancho Santa Fe, in San Diego County. Yet even as the fire tore through hundreds of homes, one neighborhood in the path of destruction stood unscathed. "The houses were perfectly OK," the city's fire chief said. "It was amazing." The difference: the homes had been built after new codes required noncombustible roofs and siding. KQED
PG&E is installing 1,300 new weather stations and 600 high-definition cameras across the state in a bid to better monitor fire threats. Record Searchlight | Bloomberg
4
A study found that a quarter of the buildings in the Bay Area would be significantly damaged after a major earthquake. Yet California has lagged behind places like Japan in its embrace of shock-absorbing devices that could prevent damage. It's a risk calculation: "If you spend the money today and the earthquake happens tomorrow, then congratulations, you've done a good job," an expert said. "But the fact is, truly significant damaging earthquakes will affect a place like San Francisco or Los Angeles maybe once every 100 to 200 years. How lucky do you feel?" N.Y. Times
5
Trinity Alps, Hendy Woods State Park, Pinnacles National Park, Moss Landing.
Northern California
6
San Francisco leaders voted to close its juvenile hall by the end of 2021, ending the practice of holding children in cells while they await their judicial fate. Serious youth crime has plummeted in California, leaving the juvenile hall largely emptied and pushing the annual cost to incarcerate a child to $374,000 in 2018. The mayor opposed the shutdown, saying San Francisco would just be forced to house juveniles in the facilities of other counties. S.F. Chronicle | S.F. Examiner
Gun homicides nationwide dropped by just 7 percent over the past decade, but in the Bay Area they're down 30 percent. The Guardian
7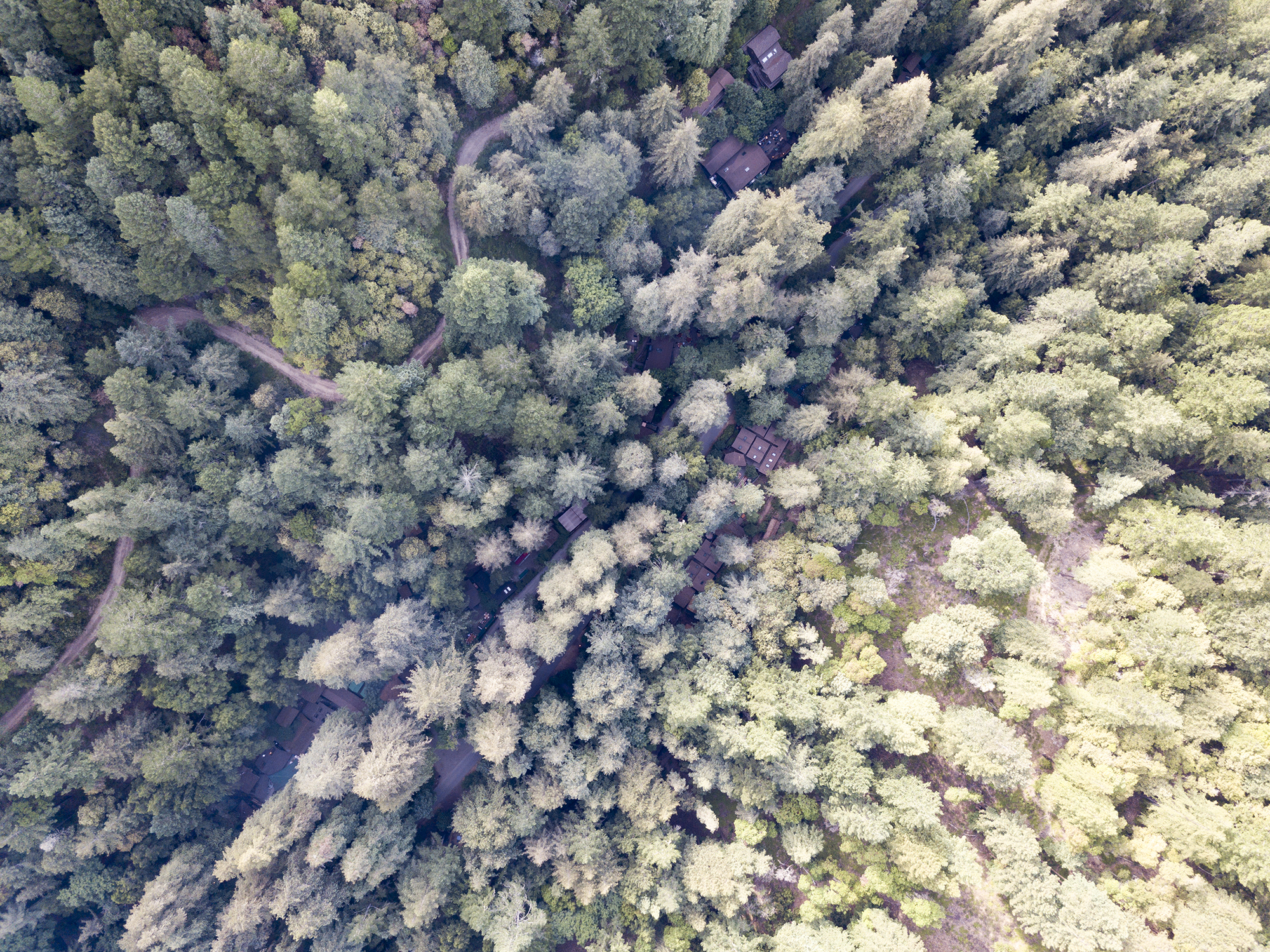 An aerial view of Bohemian Grove in Monte Rio, where secretive gatherings are held.
"How does this still exist in 2019?"
A county board balked at a contract to provide police services for the ultra-exclusive Bohemian Club. The gentlemen's club founded in 1872 hosts gatherings of the rich and powerful every July in the Sonoma County redwoods — with no women allowed. In the past, the contract has been treated as routine. One notable difference this year: The county board is now majority female. Press Democrat
8
Coach Rick Prinz led his players onto the field at Levi's Stadium, where they were invited by the 49ers last November.
Nhat V. Meyer/Mercury News via Getty Images
Rick Prinz, the coach of the football team at Paradise High School, was going to retire. Then the Camp Fire destroyed the town.
"Now that we've had this catastrophe, I can't walk away," he said. "I can't just leave the kids like this." L.A. Times
9
For years, the death knell has been clanging for independent bookstores. But in the Bay Area, they aren't going anywhere. "And better still," the S.F. Chronicle wrote, "a new crop of young, passionate booksellers has sprung up, ensuring that the future looks bright for those of us who love nothing better than to get lost for hours in a well-curated bookstore." S.F. Chronicle
10
The horticulture theme park Gilroy Gardens, 25 miles south of San Jose, is as much about its landscaped grounds as the rides. Among its delights: 25 whimsically shaped trees grown over decades by an eccentric farmer. Pictured above is the Basket Tree, which includes six individual sycamores braided together. Atlas Obscura | RoadsideAmerica.com
Southern California
11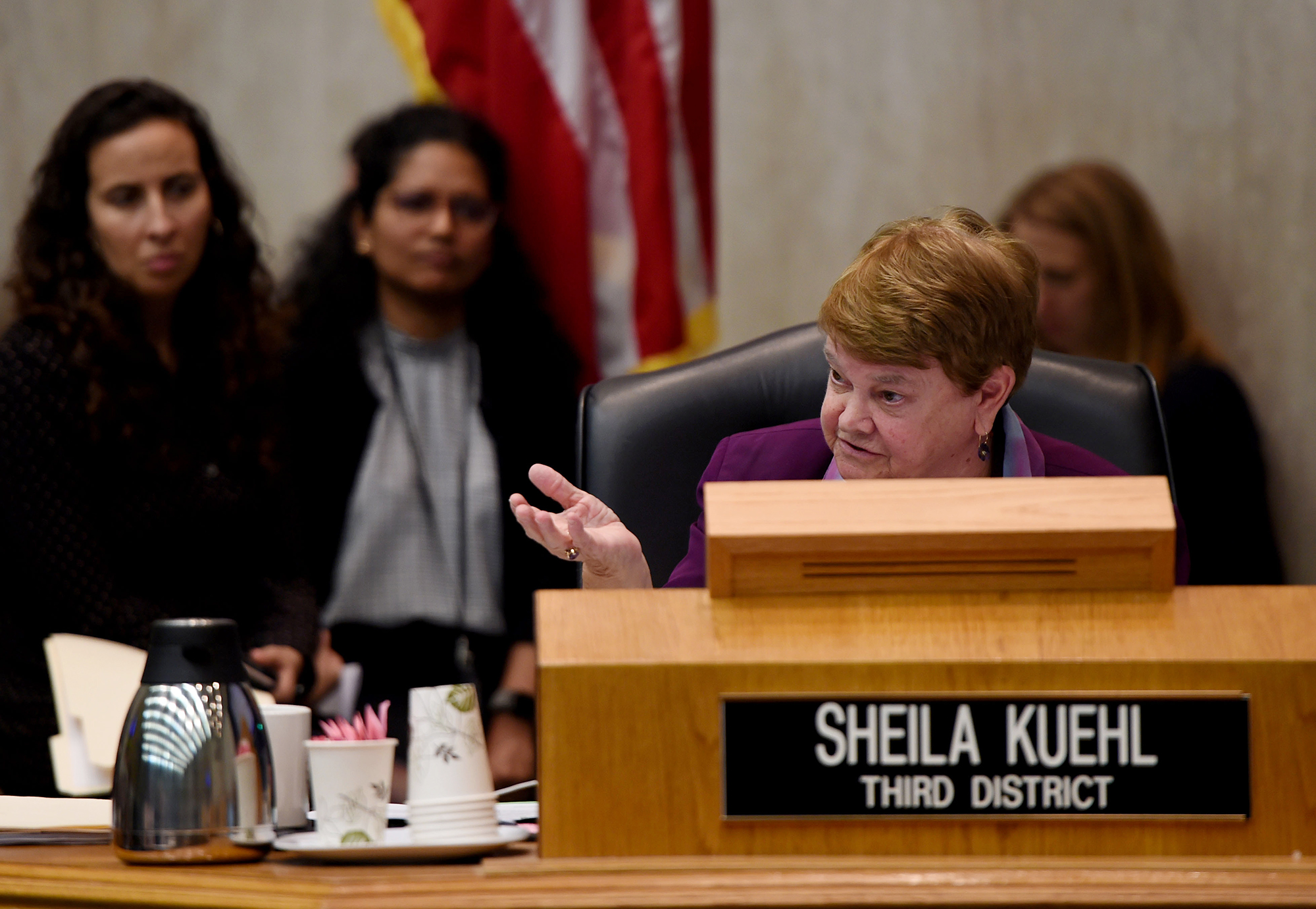 Supervisor Sheila Kuehl asked a question about the homeless count in Los Angeles on Tuesday.
Brittany Murray/Press-Telegram via Getty Images
The results of homeless counts this year have been discouraging, with places up and down California posting double-digit percentage increases. Among them:
Now add to the dismal parade Los Angeles County, where homelessness rose 12 percent over last year despite $619 million poured into housing and services. "We are pretty well stunned by this data," a county supervisor said. L.A. Times | LAist
Steve Lopez: When a quarter of the students at a Pacoima elementary school are homeless, "it speaks to the failures of a job market that works extremely well for a few while pushing so many others deeper into the hole." L.A. Times
12
In Venice, residents have been fighting a homeless shelter on environmental grounds. Now, they're fighting a 140-unit affordable housing project, arguing that it's the work of "powerful special interests in the social services sector." L.A. Times
13
Students sat in an auditorium in Reseda as teachers were out on strike on Jan. 14.
Brian van der Brug/L.A. Times via Getty Images
Los Angeles school leaders hoped that a new parcel tax would bring a major cash infusion that would help reshape the the nation's second-largest school system. On Tuesday, voters delivered their answer at the polls: No. It's a huge setback for officials who predicted that the January teachers' strike would galvanize support for another tax. EdSource | LAist
14
William Randolph Hearst, a son of Gold Rush San Francisco, loved the grand architecture of medieval Europe, and believed California deserved a castle of its own. His Mediterranean Revival palace in San Simeon became California's most spectacular monument to capitalism, and on this week in 1958 it was opened to the public.
A centerpiece is the bewitching Neptune Pool, where Hearst hosted many of his star-studded parties. Drained during the last drought, it was refilled last year. On a handful of Saturdays this summer, you can take a dip. Ticket price: $1,250. California Sun | Foundation at Hearst Castle
California archive
15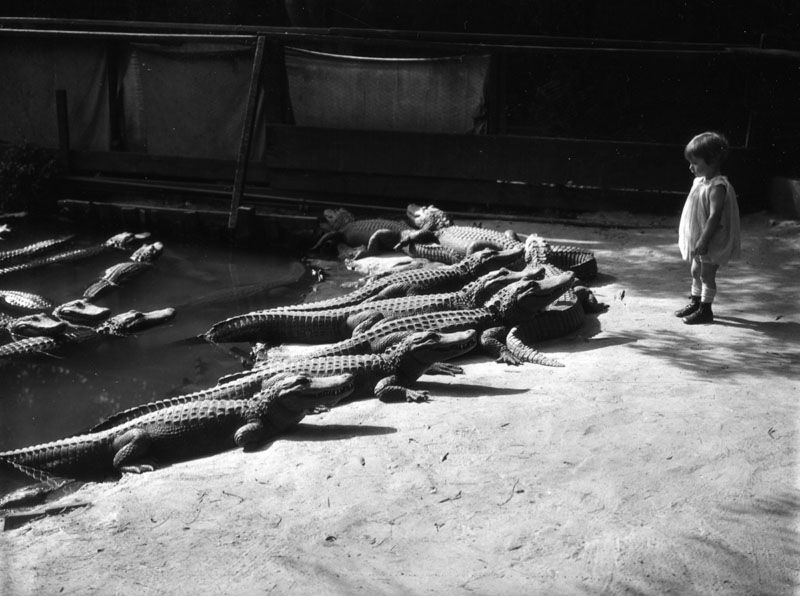 Los Angeles Public Library
For more than 75 years, Southern California had an alligator park where guests were allowed to enter pens and play with the toothy reptiles.
Opened in 1907, the California Alligator Farm offered amusements including alligator tricks, alligator wrestling, and feedings of live chickens. Kids were invited to ride on the backs of the scaly beasts (here's video). A gift shop sold alligator-skin wallets and handbags. The farm moved from Los Angeles to Buena Park in 1953, and finally closed in 1984 when attendance dwindled. The gators moved to Florida. Mashable | Smithsonian.com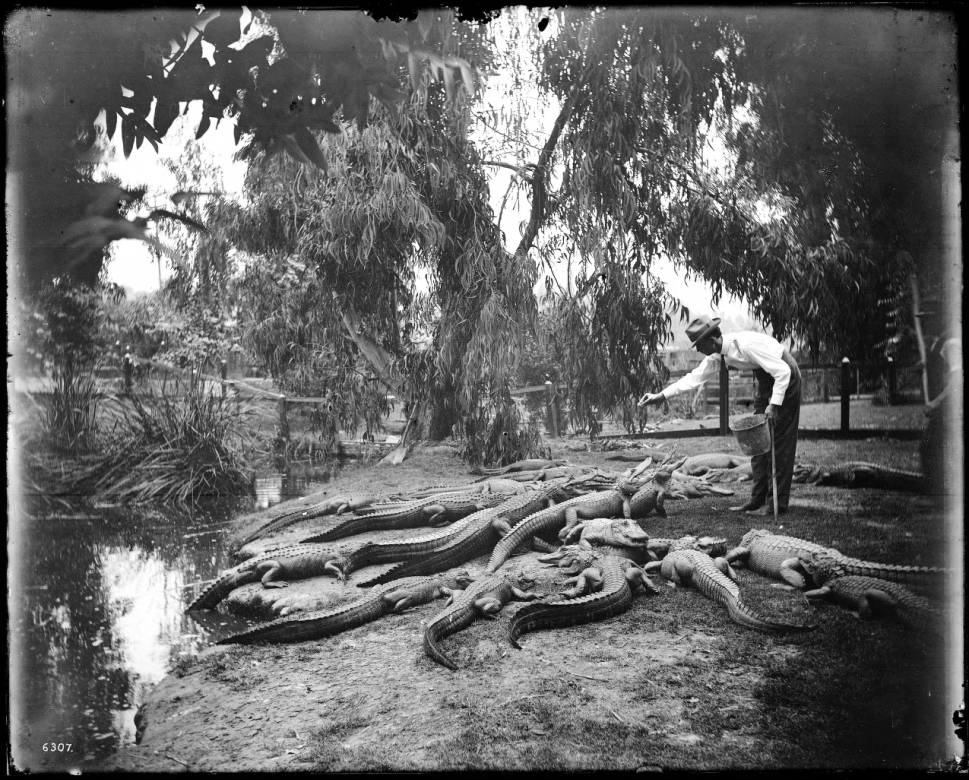 Feeding time at the alligator farm in Los Angeles.
Guests dined with the alligators.
Los Angeles Public Library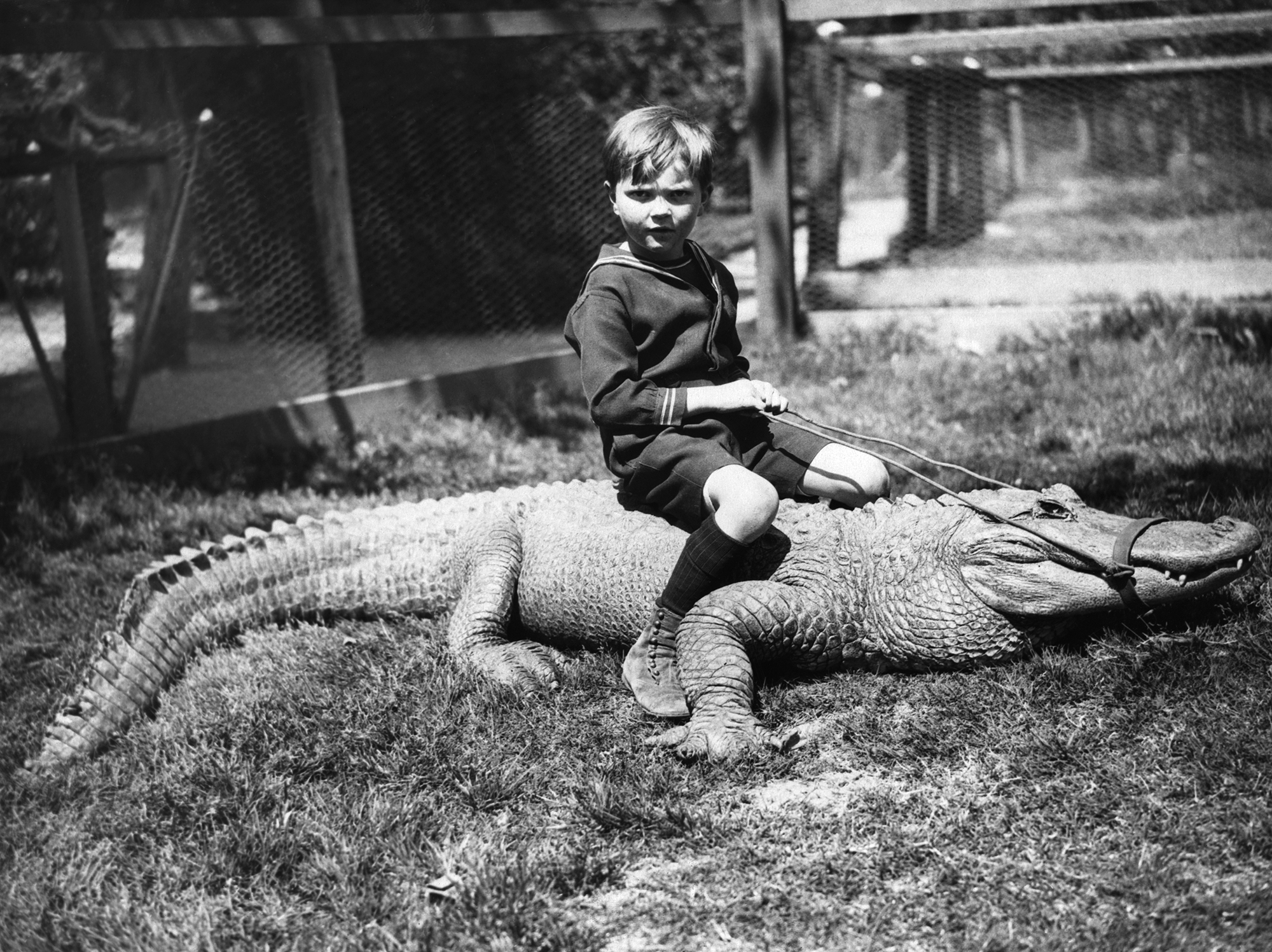 A boy sat on a muzzled alligator at the farm, circa 1930.
Hulton-Deutsch Collection/CORBIS/Corbis via Getty Images
Subscribe
Wake up to must-read news from around the Golden State delivered to your inbox each morning.