Good morning. It's Thursday, July 20.
Stanford president resigns over flaws in his research.
Google pitches A.I. that can write news stories.
And Michelin bestows stars on 87 California restaurants.
---
Statewide
1.
"I trusted them. We all did."
What started as a small coding academy grew into an ascendant tech company, with 900 workers and offices in eight states. But Bitwise had a loftier goal: It aimed to change the hard-luck narrative of its hometown, Fresno. The death knell came on Memorial Day, when the founders told workers they were all to be furloughed. Since then, wrote reporter Reis Thebault, a picture has emerged of a company that was rife with warning signs: "Former employees are owed thousands of dollars. Some are in deep medical debt, while others are struggling to pay rent." Washington Post
---
2.
Dispatches from the heat wave:
---
3.
For more than a week, water has been spilling over Friant Dam in the foothills northeast of Fresno, a first since 2017. Visible for miles, the sight has made some locals a little uneasy. But the 320-foot-tall dam holding back the waters of Millerton Lake is doing what it is designed to do, releasing water from the engorged lake over its spillway into the San Joaquin River below. GV Wire got permission to capture drone footage. 👉 YouTube (~1:45 mins)
---
4.
The Michelin Guide, the bible of gastronomy, announced its 2023 star recipients, including 87 restaurants in California. San Francisco reasserted its dining dominance among California cities with 27 starred restaurants, compared to 14 in its nearest competitor, Los Angeles. Among the outlying recipients of stars were restaurants in Oceanside, Long Beach, Los Alamos, Paso Robles, and along the Mendocino coast. S.F. Chronicle | L.A. Times
See a map of California's Michelin-starred restaurants. 👉 Michelin.com
---
Northern California
5.
Stanford President Marc Tessier-Lavigne announced his resignation on Wednesday after a review of his research found significant flaws including "manipulation of research data" in studies he oversaw going back to 1999. The report refuted claims that Tessier-Lavigne, a neuroscientist, had engaged in outright fraud. But it found that he failed on multiple occasions to correct mistakes as they were uncovered, citing a culture in Tessier-Lavigne's labs that "tended to reward the 'winners' (that is, postdocs who could generate favorable results) and marginalize or diminish the 'losers' (that is, postdocs who were unable or struggled to generate such data)." Washington Post | Stanford Daily
Tessier-Lavigne's downfall was set in motion by the reporting of an 18-year-old student journalist at the Stanford Daily. BuzzFeed profiled Theo Baker in March.
---
6.
"Now we have some sort of closure. At least we know."
In June of 2021, contractors found a dead body in a boarded-up crawl space while performing work at a building on the UC Berkeley campus. They reported it to their university supervisor, but he never told police. "I really don't want to open a can of worms right now," he was said to say. More than a year passed. The contractors went to the police. An investigation was opened. Finally, on Wednesday, the body was identified. His name was Steven McCreary, a 37-year-old Texas man, and police say he was killed. Berkeley Scanner | Berkeleyside
---
7.
The family of a woman who was killed by lawn mower in a Modesto Park on July 8 is accusing police of refusing to properly investigate the death because she was homeless. Christine Chavez, 27, was lying in a tall, grassy area when a landscaper operating a John Deere tractor pulling a mower unknowingly ran over her, his employer said. Chavez's family said they've gotten no apology or explanation. "It is definitely being treated different than the daughter of the mayor," said Dez Martinez, a homeless advocate. He added: "I think they did not expect that unhoused individuals have families, too." USA Today
---
8.
Google is pitching artificial intelligence that can write news stories to organizations including the New York Times, Washington Post, News Corp and Wall Street Journal, the Times reported. A Google spokesperson said the technology, known as Genesis, was intended as a tool for journalists, not as a replacement for them. But executives who saw the company's pitch described it as unsettling, saying "it seemed to take for granted the effort that went into producing accurate and artful news stories." N.Y. Times | The Verge
---

Give something they'll open every day.
Give the gift of the California Sun.
---
9.
Workers at Anchor Brewing launched an effort Wednesday to acquire the company and run it as a worker co-op after the storied San Francisco brand announced that it would close last week. "We are not asking for a handout or charity," wrote Pedro de Sá, a business agent at International Longshore and Warehouse Union Local 6. "All we want is a fair shot at being able to continue to do our jobs, make the beer we love, and keep this historic institution open." Vine Pair
---
Southern California
10.
The last time actors and writers went on strike together was in 1960. Like today, the disruption was linked to technological change: As television channels reran films once shown only in theaters, actors and writers wanted a fair cut. The Fran Drescher of the standoff back then? Ronald Reagan, an actor and Democrat at the time, who, like the sitcom star, served as president the Screen Actors Guild. Two decades later, after his ascent to the presidency, he sacked 11,000 striking air traffic controllers in what became a watershed moment in U.S. labor history. LIFE.com dug up 17 archival photos from its coverage of the 1960 strike.
---
11.
Los Angeles strike developments:
Picketers accused Universal Studios of purposely pruning a row of ficus trees along a street where they were protesting to eliminate shade as temperatures soared into the 90s. A city official announced that he'd be looking into the matter. L.A. Times | A.P.
Fran Drescher on Tuesday tore into Disney CEO Bob Iger. "There he is, sitting in his designer clothes and just got on his private jet at the billionaire's camp, telling us we're unrealistic when he's making $78,000 a day. How do you deal with someone like that who's so tone-deaf? Are you an ignoramus?" Hollywood Reporter | Variety
Strike fever was in the air in downtown L.A. Wednesday as UPS Teamsters workers rallied along with supporters from the Hollywood unions 12 days before their contract expires on Aug. 1. A walkout could have significant economic fallout. KABC
---
12.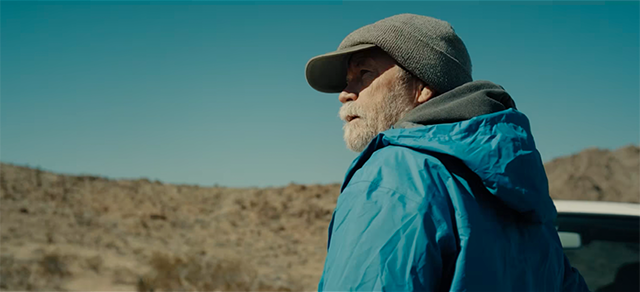 When nothing else worked, the conservation biologist Tim Shields devised an unorthodox strategy to stop ravens from killing desert tortoises in the Mojave Desert. He and his colleagues 3-D printed fake tortoises that explode with grape flavoring, which the birds evidently hate, and planted them on the dirt. "The idea is just to make the haunted landscape where there's just no relief from the surprises, and all the surprises are bad." Their work is profiled in a short documentary. New Yorker/YouTube (~16 mins)
---
Thanks for reading!
The California Sun is written by Mike McPhate, a former California correspondent for the New York Times.
Make a one-time contribution to the California Sun.
Give a subscription as a gift.
Get a California Sun mug, T-shirt, phone case, hat, or hoodie.
Forward this email to a friend.
Click here to stop delivery, and here to update your billing information. (Note: Unsubscribing here does not cancel payments. To do that click here.)

The California Sun, PO Box 6868, Los Osos, CA 93412
Subscribe
Wake up to must-read news from around the Golden State delivered to your inbox each morning.