Good morning. It's Friday, Oct. 27.
A Pride flag ban divides a quiet Bay Area town.
Comedian Hasan Minhaj offers rebuttal to New Yorker story.
And L.A. races to build more rail lines by 2028 Olympics.
---
Statewide
1.
The three leading candidates in the race for the U.S. Senate seat once held by Dianne Feinstein have sounded very different on the Israel-Hamas war. Rep. Barbara Lee is calling for a cease-fire. Rep. Adam B. Schiff expressed "unequivocal support for the security and the right of Israel to defend itself." Rep. Katie Porter, whose Orange County district has the second-largest concentration of Iranian Americans in the country, pivoted to a hawkish line about Iran, sounding a lot like some leading Republicans. L.A. Times
A UC Berkeley professor was fired as editor of the science journal eLife after he shared an Onion article with the headline "Dying Gazans Criticized For Not Using Last Words To Condemn Hamas." SFGATE
---
2.
After a Placer County judge sentenced the first man to be convicted of murder in a fentanyl death to 15 years in prison on Oct. 10, a press conference was held. Among the law enforcement officials present was California Attorney General Rob Bonta. The result, he said, was "historic" and "an example of good law enforcement at its finest." But the ambitious Democrat's remarks rang hollow, wrote Dan Walters. That's because earlier this year, when the state Legislature was considering bills to crack down on fentanyl, Bonta rejected them or stood silent. CalMatters
---
3.
In March, the California actor Jonathan Majors was arrested after being accused of attacking his then-girlfriend, Grace Jabbari, in the back of a car in New York. On Wednesday, police acting on a countercomplaint filed by Majors arrested Jabbari on charges of assault and criminal mischief related to the same incident — even though the Manhattan district attorney's office had already made clear it would not prosecute her. The case, a spokesman said, "lacks prosecutorial merit." The domestic assault trial against Majors is expected to start Nov. 19. Washington Post | Hollywood Reporter
---
Northern California
4.
Sunol, a quiet little town in the East Bay, is the kind of place where people catch up on local gossip at the post office. But a school board decision last month to ban Pride flags at Sunol's only school has divided the community. People have cried at school board meetings. Board members who supported the ban are facing recall efforts. One faced death threats. Some parents pulled their kids from the school. "We have been dragged into the American culture wars," said Mary Conant, a local minister. "It breaks my heart." S.F. Chronicle
---
5.
The columnist Ezra Klein explored the strange ideas of Marc Andreessen, arguably the chief ideologist of the Silicon Valley elite:
"It is hard to read Andreessen's manifesto, with its chopped-up paragraphs and its blunt jabs of thought delivered for maximum engagement and polarization, and not feel that Andreessen now reflects the medium in which he has made his home: X. … There is a reason that Twitter's rise was conducive to politics of revolution and reaction rather than of liberalism and conservatism. If you are there too often, seeing the side of humanity it serves up, it is easy to come to think that everything must be burned down." N.Y. Times
---
6.
The Davis comedian Hasan Minhaj released a video response to the Sept. 15 New Yorker article that revealed key parts of his biography as told on stage were fabricated. "I'm not a psycho," he says at one point. "But this New Yorker article definitely made me look like one. It was so needlessly misleading, not just about my stand-up, but also about me as a person. The truth is, racism, FBI surveillance and the threats to my family happened." Hollywood Reporter | Daily Beast
Whatever you think of Minhaj, his response is worth watching. 👉 YouTube (~21 mins)
The New Yorker said it stands by its report: "Hasan Minhaj confirms in this video that he selectively presents information and embellishes to make a point: exactly what we reported."
---
7.
Northern California's Plumas mountain country, a place of pristine forests, lakes, and rivers, is gorgeous in any season. But the region outdoes itself in the fall, when vistas look like they could have been ripped from the canvas of a landscape painter who got a little carried away. The photographer Jake Edwards captured scenes around Chester, Taylorsville, and Susanville this week. @scenescapery | California Fall Color
---
8.
On this week's California Sun Podcast, host Jeff Schechtman talks with Robert Sapolsky, a Stanford neurobiologist and author of the new book "Determined: A Science of Life Without Free Will." After 40 years of study, Sapolsky has concluded that our every action is essentially predetermined. It's a provocative claim, he concedes, but an undeniable one. "All we are is the outcome of all this biology stuff that we had no control over and its interactions with environment that we had no control over," he said.
---
Southern California
9.
Los Angeles is the middle of a $120 billion transit expansion, racing to complete as much as possible before the 2028 Olympics. In a milestone, the recently opened Regional Connector now hastens trips downtown and across LA County. Roy Orecchio, a reality television showrunner, said it cut 20 minutes from his commute. "It's been a game changer for me," he said, as his morning A-line train cruised above standstill traffic on the 101. "In L.A., it's so crazy to be able to say that transit is actually, verifiably better than driving." Bloomberg
---
10.
Over the last 12 months, three separate buyers of lottery tickets in California have each won more than $1 billion. Since 2016, nine Powerball and Mega Millions lotteries have reached $1 billion or more. In four of those drawings, a winning ticket was sold in Southern California. The reporter Claire Moses asked a statistics professor what's going on. Coincidence, he answered: "It's purely due to chance." That didn't dissuade Moses from playing Powerball in Southern California. She won $0. N.Y. Times
---
California archive
11.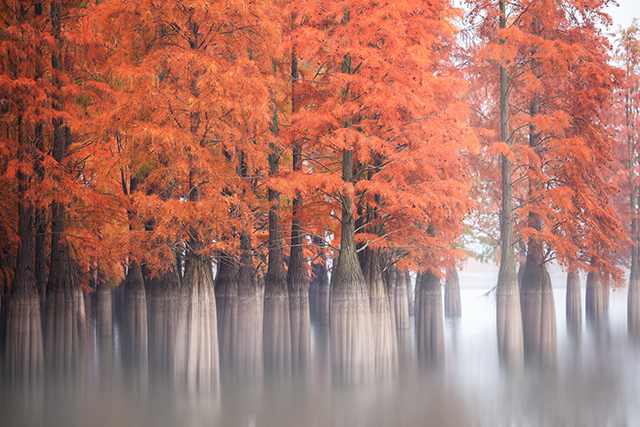 Most Californians are familiar with California's two redwoods, the hulking giant sequoias of the Sierra and the soaring coast redwoods that huddle in the mists near the Pacific. But there's a third species. In 1941, a Japanese paleobotanist named Shigeru Miki was the first to identify the genus Metasequoia based on fossil evidence, describing it as once widely distributed but long since extinct. A few years later, a forester in China's Sichuan province discovered a thriving specimen.
The Berkeley paleontologist Ralph Chaney was so excited by the news that he traveled to China to see for himself in 1948, accompanied by the San Francisco Chronicle science writer Milton Silverman. After a grueling three-day hike, they found themselves standing in a grove of roughly 1,000 metasequoias, some nearly 100 feet tall with rich orange color and feathery needles. Chaney said it as remarkable as finding a living dinosaur.
"Here was a fossil come to life, a giant whose kind had persisted out of the past to tell us the story of the earth millions of years before man came to live on it."
In his front-page dispatch, Silverman called the trees "dawn redwoods," a name dreamed up with the Chronicle's city editor to sound more romantic. It stuck. The arboretum at Harvard University funded a collecting expedition to bring samples to North America, where they became the first dawn redwoods to grow in the continent's soil in more than two million years. A handful were eventually planted along the West Coast, close to their California cousins. Marginalian | Bay Nature | Arnoldia
A California tree database shows the locations of dawn redwoods across the state. 👉 Calflora
---
In case you missed it
12.
Five items that got big views over the past week:
---
Get your California Sun T-shirts, phone cases, hoodies, mugs, and hats!

---
Thanks for reading!
The California Sun is written by Mike McPhate, a former California correspondent for the New York Times.
Make a one-time contribution to the California Sun.
Give a subscription as a gift.
Get a California Sun mug, T-shirt, phone case, hat, or hoodie.
Forward this email to a friend.
Click here to stop delivery, and here to update your billing information. To change your email address please email me: mike@californiasun.co. (Note: Unsubscribing here does not cancel payments. To do that click here.)

The California Sun, PO Box 6868, Los Osos, CA 93412
Subscribe
Wake up to must-read news from around the Golden State delivered to your inbox each morning.