Good morning. It's Friday, Nov. 17.
Professor arrested in death of Jewish man at protest.
California journalist corps shrinks 68% since 2005.
And team owners approve Oakland Athletics' move to Las Vegas.
---
Israel-Hamas war
1.
The authorities on Thursday arrested a community college professor on suspicion of involuntary manslaughter in the death of a Jewish man during demonstrations over the Israel-Hamas war in Thousand Oaks last week. Loay Alnaji, 50, personally inflicted "great bodily injury" on Paul Kessler, 69, prosecutors said. His bail was set at $1 million. Sheriff's officials stressed that the case is still being investigated and urged anyone with information to come forward. Ventura County Star | L.A. Times
Video showed Alnaji being questioned by officers after the Nov. 5 altercation. 👉 Fox News
---
2.
Protesters demanding a cease-fire in Gaza formed a blockade across the San Francisco-Oakland Bay Bridge Thursday morning, with some abandoning their cars and tossing their keys into the bay, causing traffic jams that stretched for miles. It took hours to reopen all lanes as police arrested roughly 80 people and towed nearly 30 vehicles. A UCSF surgeon said the protest delayed three transplant organs en route to hospitals, putting vital surgeries on hold. The California Highway Patrol said it would "press all the charges it can." A.P. | S.F. Chronicle
---
3.
Other developments:
The Los Angeles Times editorial board called for a cease-fire. "The world cannot stand by to witness more slaughter of civilians," it said.
The L.A. Times barred reporters from covering the Gaza war if they signed a strongly worded open letter criticizing Israel's actions. At least 15 of the letter's signatories identified as Times employees. Semafor
A day after Elon Musk endorsed an antisemitic conspiracy theory, IBM said Thursday that it would pause advertising on X, citing pro-Nazi content on the platform. "IBM has zero tolerance for hate speech and discrimination," the company said. Washington Post
---
Statewide
4.
California regulators on Thursday gave PG&E permission to raise rates so that it can pay for burying more than 1,200 miles of power lines in an effort to reduce wildfire risk. The approval means roughly 16 million people in California will see their electric and gas bills go up by an average of about $32 a month over next year. Consumer advocates were infuriated by the decision. S.F. Chronicle | A.P.
---
5.
Kings County, home to about 150,000 people, has just one news outlet; Sutter County, home to 100,000, has none. That's according to a new analysis of the newspaper industry that projected the U.S. would have one-third fewer newspapers in 2024 than it did in 2005. In California, the number of journalists has fallen by 68%, with the retrenchment most pronounced in economically struggling communities. Northwestern University
---
6.
On this week's California Sun Podcast, host Jeff Schechtman talks with Katya Cengel, whose new memoir "Straitjackets and Lunch Money" recounts being hospitalized in Stanford's now-defunct Roth psychosomatic unit in 1986. She was just 10 years old and had starved herself to the point of severe malnutrition. "It was a way for people to notice — 'OK, if I'm not eating, people pay attention to me and then they'll say, "OK, something's wrong"' and do something," she said.
---
Northern California
7.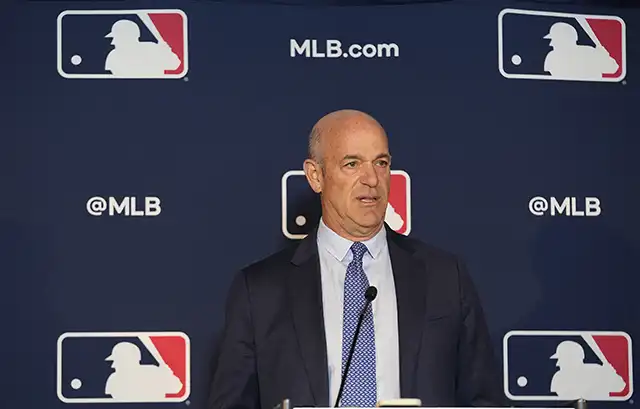 Major league owners voted unanimously, 30-0, to approve the Oakland Athletics' move to Las Vegas on Thursday, cementing the decision to rip the team from the city where it has celebrated four World Series championships since 1968. It will be the third professional sports franchise to leave Oakland in the last four years, after the exits of the Raiders and Warriors. Baseball commissioner Rob Manfred said "everything humanly possible" was done to avoid relocation. ESPN | S.F. Chronicle
Sports writer Tim Keown: "The team is a line on a spreadsheet, nothing more than an asset in a billionaire's portfolio. The people left behind don't matter. The cruel truth is, they never did." ESPN
---
8.
San Francisco jurors on Thursday found David DePape guilty of federal crimes in the hammer attack on Paul Pelosi last year. DePape's lawyers did not contest the evidence against him, but they argued that his attack — part of a bid to kidnap Pelosi's wife and then-speaker of the House — was motivated by a larger plot to take down so-called liberal elites rather than by Rep. Nancy Pelosi's official role in Congress, and therefore did not amount federal crimes. DePape, 43, faces up to 50 years in prison. N.Y. Times | KQED
---
9.
When Don Carmignani, a former fire commissioner, was attacked by a homeless man in San Francisco's Marina district last April, the story became national news. Talking heads ate it up, wrote reporter Jesse Barron: "The bloody beating of a former city official by an unhinged homeless person confirmed what everybody knew about San Francisco in 2023: that it was gyrating into catastrophe." But there was much more to the story, Barron reported in a magnificent piece on San Francisco's doom loop narrative. N.Y. Times Magazine
---
Southern California
10.
Two days after projecting that a scorched section of Los Angeles' 10 Freeway would take up to five weeks to repair, Gov. Gavin Newsom said on Thursday that all lanes would reopen early next week. "The bridge structure itself seems to be in better shape than we anticipated," he said. "One thing we can guarantee you is we will be open, five lanes in both directions, at the latest Tuesday of next week." L.A. Times | A.P.
---
11.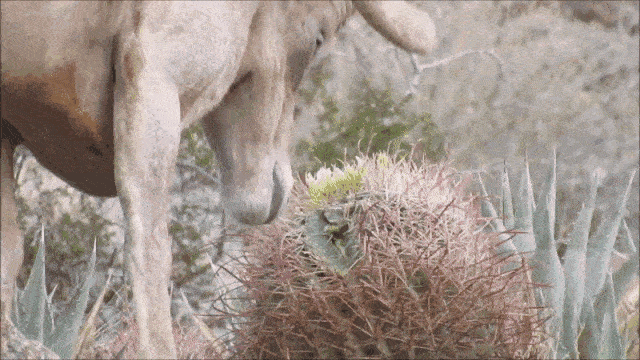 In the evolutionary arms race between plants and herbivores, barrel cacti in the Sonoran Desert have developed sharp spines to deter thirsty mammals. But they're no match for bighorn sheep, who get at the cacti's watery pulp by bashing it open with their horns. During dry periods, this allows them to go weeks without other sources of water. See video of a ram going to work on a barrel cactus, spitting out the spines like toothpicks, in the Anza Borrego Desert area. 👉 YouTube (~3:30 mins)
---
In case you missed it
12.
Five items that got big views over the past week:
In 1966, the New York street photographer William Gedney drove across the country to San Francisco, where he lived among the young people who would create the Summer of Love a year later. Flashbak published a selection of his photos.
One family of farmers in California's Imperial County uses more Colorado River water than the entire Las Vegas metropolitan area, an analysis found. The majority of that water was used to grow hay to feed livestock. ProPublica/Desert Sun
On Northern California's remote Hoopa Valley Indian Reservation, Judith Surber's sons played sports, hunted, fished, and participated in motocross events. Then OxyContin came to the valley. N.Y. Times
In the early 2010s, American Apparel billboards displayed half-naked young women all over Los Angeles. For the photographer Thomas Alleman, the juxtaposition of urban blight and escapist fantasy raised all sorts of questions: Was it genius? Exploitative? Just plain weird? Lens Culture | feature shoot
San Francisco — with its multicolored Victorians, Spanish-flavored revivals, and opulent Art Deco buildings — is a place of fabulously eclectic architecture. The architect Mark Cavagnero shared his six picks for the city's greatest design landmarks. BBC
---
Get your California Sun T-shirts, phone cases, hoodies, mugs, and hats!

---
Thanks for reading!
The California Sun is written by Mike McPhate, a former California correspondent for the New York Times.
Make a one-time contribution to the California Sun.
Give a subscription as a gift.
Get a California Sun mug, T-shirt, phone case, hat, or hoodie.
Forward this email to a friend.
Click here to stop delivery, and here to update your billing information. To change your email address please email me: mike@californiasun.co. (Note: Unsubscribing here does not cancel payments. To do that click here.)

The California Sun, PO Box 6868, Los Osos, CA 93412
Subscribe
Wake up to must-read news from around the Golden State delivered to your inbox each morning.