Good morning. It's Monday, May 6.
| | |
| --- | --- |
| • | How Silicon Valley became awash in Saudi cash. |
| | |
| --- | --- |
| • | The ultimate guide to the Bay Area outdoors. |
| | |
| --- | --- |
| • | And the best of Orange County's diverse dining. |
Statewide
1
California may block President Trump from appearing on its 2020 primary ballot unless he makes his tax returns public. The Legislature sent a measure to Gov. Gavin Newsom that would require candidates to submit five years' worth of tax returns. If he signs it, Trump's lawyers would likely challenge the act. The Constitution outlines requirements needed to run for president. Releasing tax returns isn't one of them.
2
A beekeeper tended to hives among flowering almond trees in Kern County.
Michael Robinson Chavez/L.A. Times via Getty Images
In the days leading up to California's almond bloom, an estimated 85 percent of all the honeybees in the country are trucked into the Central Valley to fertilize the flowers. Surging demand for the bees has made the bee rental business more lucrative — and more enticing to thieves. But not anyone can make off with millions of stinging insects. More often than not, bee burglars are fellow beekeepers.
3
Here's something both parties can agree on in Sacramento. In a bipartisan vote last month, lawmakers killed a bill that would have closed a loophole that effectively allows unlimited campaign contributions. Campaign finance law sets limits on the size of campaign contributions that a lawmaker can accept. But thanks to the law's clumsy wording, it doesn't apply to money raised by political committees. Attempts to stop the money maneuver have been thwarted five times since 2004. L.A. Times
4
An officer stood guard at San Quentin State Prison's death row.
Justin Sullivan/Getty Images
California pours millions of dollars into technologies designed to block the smuggling of contraband at state prisons. Yet overdoses are on the rise. Between 2015 and 2018, drug or alcohol overdoses surged 113 percent, with nearly 1,000 people requiring emergency medical attention last year. Fentanyl has even gotten into San Quentin's Death Row, contributing to the deaths of at least four men in the last two years.
5
The Warlocks, later known as the Grateful Dead, played at Magoo's Pizza Parlor on May 5, 1965.
Paul Ryan/Michael Ochs Archives/Getty Images
It was on this week in 1965 that the Grateful Dead played their first show at a pizza parlor in Menlo Park. Originally known as the Warlocks, the band was formed from an unlikely set of musicians, among them a bluegrass picker (Jerry Garcia), a classical trumpeter (Phil Lesh), and a jazz drummer (Bill Kreutzmann). But they somehow clicked.
Over the next three decades, the Dead played more than 2,300 live shows, for a time becoming the highest-grossing concert band in America. Along the way, the shows became almost as much about the gathering of fiercely loyal Deadheads as the music. At stadium-sized venues, the parking lots would transform into ephemeral villages — dedicated hippies, office workers in tie-dyes, teens two generations younger than the band — united around music forged in the idealism of 1960s California.
"If I knew what made us popular, I'd bottle it," Garcia once told the N.Y. Times. "Whatever it is, it invented us, we didn't invent it."
Here are some photos from the Warlocks first gig at Magoo's Pizza Parlor at SFGate.com, and another collection of photos from 30 years on tour with the Dead at Timeline.
Northern California
6
Baron Feilzer of Ohio hadn't seen his brother Tyson in seven years. Then there he was, quoted along with his picture in a S.F. Chronicle story about homeless people along San Francisco's Embarcadero. Tyson was addicted to heroin and meth and living on the street. Baron hopped a plane to San Francisco. Here's the moving story of their reunion.
7
Tim Cook, right, with Mohammed bin Salman, second from left, and others in Cupertino last year.
Bandar Algaloud/Anadolu Agency/Getty Images
Silicon Valley is awash in Saudi money. Mohammed bin Salman, heir to the Saudi throne, was welcomed with open arms by tech's biggest stars — Sam Altman, Peter Thiel, Tim Cook, Sergey Brin. Then he was implicated in the murder of Washington Post columnist Jamal Khashoggi. Outrage was professed, and visits were canceled. But the high-mindedness passed. The Saudis are still routing billions of dollars into hot startups.
8
On Friday, a Fresno woman got a restraining order against the father of her 1-year-old daughter. On Saturday, she was dead. The police say the man shot her inside her home, then fled on foot before putting the gun to his head and fatally shooting himself in front of officers.
9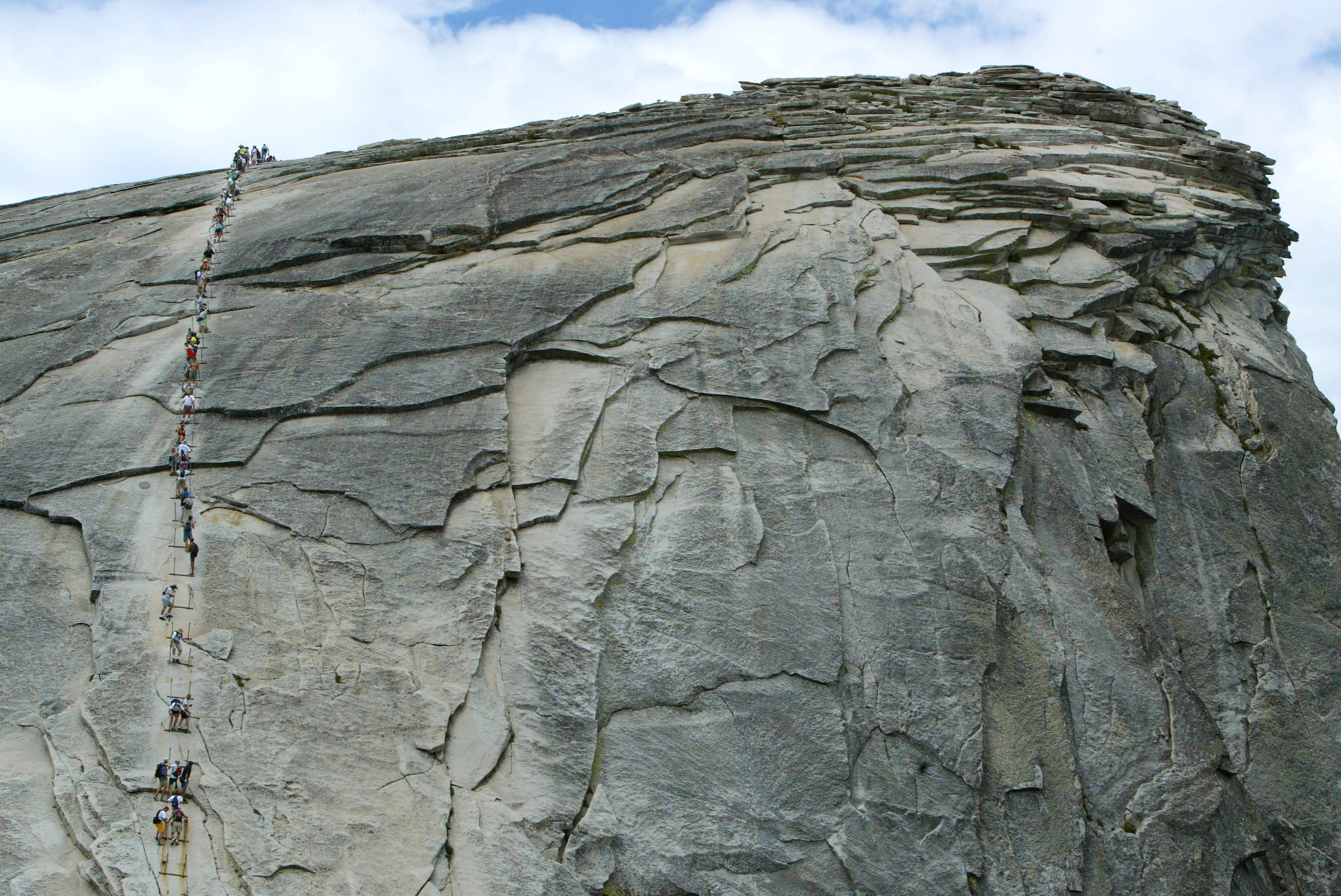 The push up Half Dome is nerve-wracking.
Anacleto Rapping/L.A. Times via Getty Images
People keep falling from the steep cable route up Yosemite's Half Dome. In 2010, the park introduced a permitting system as a way to cut down on accidents and deaths. Instead, the number of incidents per capita has effectively doubled, according to a new study. The most recent death was a year ago this month, when a native of India fell in wet conditions.
10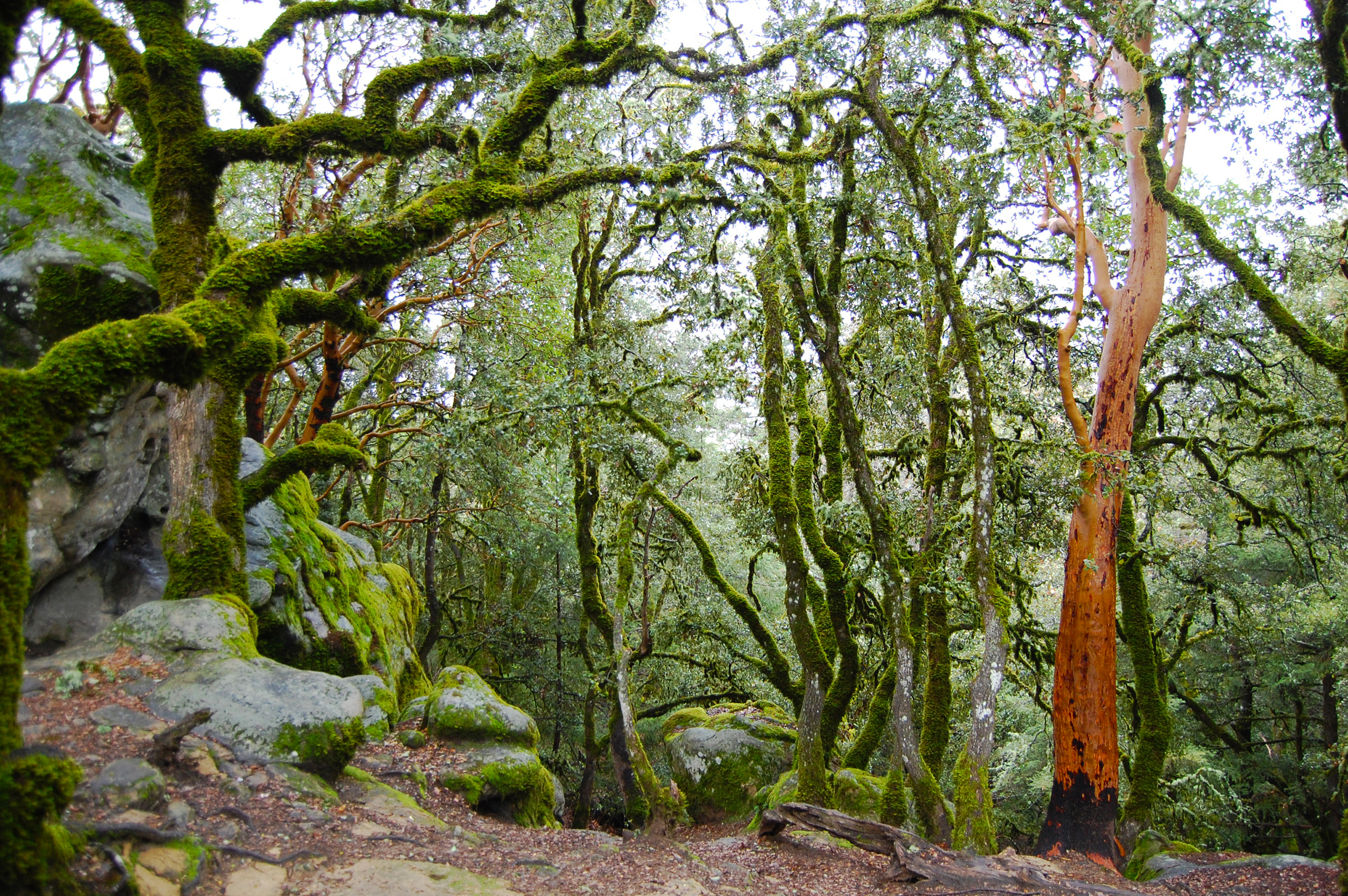 Castle Rock State Park in Santa Cruz County was among Tom Stienstra's favorite spots.
Old-growth forests, hidden beaches, sensational panoramas, and one of nature's greatest wildlife shows. Tom Stienstra has been an outdoors columnist for nearly four decades. Just published: his "ultimate Bay Area outdoors guide." S.F. Chronicle
Southern California
11
Maximum Security, ridden by Luis Saez, in pink, raced in the Kentucky Derby on Saturday.
Ian Johnson/Icon Sportswire via Getty Images
At the Kentucky Derby on Saturday, the Southern California owners of the thoroughbred Maximum Security were exultant after the horse appeared to win America's most famous race on the track. Then, 22 minutes later, the victory was overturned in a stunning decision because of interference. Many trainers later said it was the correct call. But not Gary West, co-owner of Maximum Security, who said he'd challenge the ruling in whatever way possible. "I think this is the most egregious disqualification in the history of horse racing," he said.
12
How big is Disney's "Avengers: Endgame"? It just surpassed the haul from James Cameron's 1997 "Titanic" in only its second weekend. The film has collected a jaw-dropping $2.2 billion globally, making it the second highest-grossing film ever, behind only "Avatar." "Endgame" took just 11 days to cross the $2 billion mark; "Avatar" took 47 days. "The sprint to $2 billion is unbelievable," an analyst said. "We're in uncharted territory."
13
Evening traffic on the 405.
In Pictures Ltd./Corbis via Getty Images
Caltrans has pretty much given up on expanding roadways as a way to reduce traffic. To see why, look to the Sepulveda Pass Project on the 405 Freeway. It took five years and cost $1.1 billion — and rush-hour speeds are now slower. The Crosstown data project analyzed speeds on 52 stretches of freeway across the L.A. region; 31 of them have slowed since 2015.
14
Solita in Huntington Beach made critic Brad A. Johnson's list of favorite Orange County restaurants.
The O.C. Register just published the fifth edition of its annual guide to Orange County's best 75 restaurants. Included are stunning plates of pasta, the county's best rotisserie chicken, and your new favorite pad Thai place. O.C. Register | Google Maps
15
The $140 million Broad museum opened in 2015 as part of a vision to transform downtown L.A. into a bustling hive of culture and street life. "This area has come alive," Mayor Eric Garcetti declared at the time. No less eye-catching than the contemporary art housed inside is the structure itself. Architectural Digest just included the museum in its list of the 22 most interesting museum buildings in the world. Architectural Digest | Archinect
Now showing at the Broad: "Soul of a Nation," artworks by influential black artists during the the civil rights movement. It's not to be missed, the L.A. Times wrote. PBS | L.A. Times
Subscribe
Wake up to must-read news from around the Golden State delivered to your inbox each morning.