Good morning. It's Friday, Jan. 20.
Scientists downplay global warming role in storms.
Beverly Hills takes surveillance to a new level.
And the 13 most beautiful McDonald's in the world.
---
Statewide
1.
California's two-week beating by a series of atmospheric rivers led some media and political figures to assign blame to global warming. But climate researchers say the storms appear to have been typical of the drought-to-deluge cycles that have characterized California throughout its history. "Assuming that these storms were driven by global warming would be like assuming an athlete who breaks a record was on steroids," said Alexander Gershunov, a climate scientist. L.A. Times
---
2.
Other storm developments:
President Biden on Thursday toured the Santa Cruz coast, where storms cracked piers and sent mud into homes and businesses. He pledged federal assistance. "The country is here for you and with you," he said. A.P. | Mercury News
The North Coast's Del Norte County is now the first California county in years to be almost fully drought-free, according to the latest update from the U.S. Drought Monitor. Statewide, The percentage of the state facing "extreme" or "exceptional" drought has dropped from 40% in December to zero. S.F. Chronicle | Washington Post
---
3.
As of Thursday night, you could go online and find an available room or heated tent cabin in Yosemite Valley for next weekend. During winter months, only about 9% of the park's annual visitors show up. Cars are scarce, the meadows are still, the waterfalls are glorious — and hikers can feel like they're in a dream. Pictured above is El Capitan on Tuesday. NPS.gov
---
4.
On this week's California Sun Podcast, host Jeff Schechtman chats with Lee Herrick, California's newly minted poet laureate. Born in South Korea and raised in California, Herrick said he's found inspiration in the state's bounty of nature, innovation, and diversity. "I live in Fresno where there are at least 90 languages spoken, so I think of California that way," he said.
---
Northern California
5.
Netflix co-founder Reed Hastings said Thursday that he was ceding his co-chief executive title and moving into the role of executive chairman. In a statement, Hastings cited Bill Gates and Jeff Bezos as other founders who moved into chairman roles "after they pass the baton to others." The move marks the end of Hastings' 25-year run at the helm of Netflix, based in Los Gatos, which he helped turn from a DVD-by-mail upstart into the world's dominant streaming service. Wall Street Journal | The Verge
---
6.
The era of the happy Silicon Valley worker is over, Nadia Rawlinson, a former Slack executive, argued in an essay. Widespread layoffs, she wrote, are part of a new age of bossism, which holds that management has given up too much control and must wrest it back from employees: "Tech chief executives are now optimizing more for profitability than for growth at all costs, sometimes at the expense of long-held organizational beliefs." N.Y. Times
---
7.
Earlier this month, a nonprofit in the bucolic North Coast village of Ferndale canceled an all-ages drag show after a warning from a local church raised fears of trouble. Now residents are debating what kind of community they want to be. During a city council meeting Wednesday, Kaelan Rivera, founder of Lost Coast Pride, said some people feel unwelcome in Ferndale. Christina Chapman, a member of the church, warned against change. "We are a Christian-based farming town with traditional family values," she said. "That is what attracts people here." Eureka Times-Standard
---
8.
A tenured UC Davis professor was fired Thursday after an investigation found that he sexually assaulted an 18-year-old high school student who worked in his lab more than a decade ago. In a lawsuit, the woman said Ting Guo, 58, the former chair of the chemistry department, raped her on three separate occasions. Yolo County prosecutors declined to criminally charge Guo, citing "lack of sufficient evidence." S.F. Chronicle | KCRA
---
Southern California
9.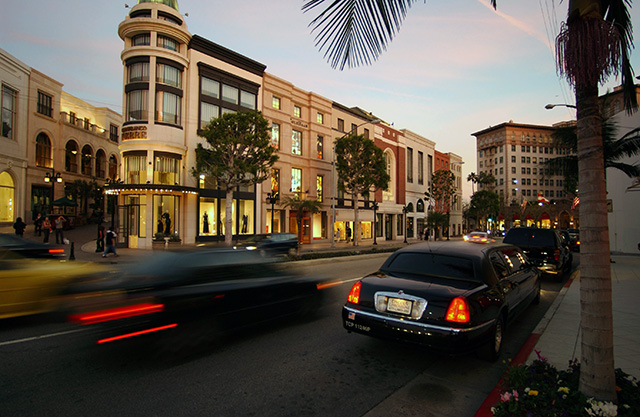 Beverly Hills operates more than 2,000 security cameras, one for every 16 residents. Overhead, surveillance drones fly seven days a week, covering three-quarters of the city. The burgeoning surveillance operations are conducted under a single roof, where police officers surrounded by monitors switch between cameras and zoom down boulevards. The police chief calls it "pre-crime, looking for suspicious activity." Bloomberg
---
10.
Prosecutors said Thursday that they would charge Alec Baldwin with involuntary manslaughter in the 2021 fatal shooting of cinematographer Halyna Hutchins on a movie set, saying he had a duty to ensure that a revolver he was handling was safe. The film's armorer, Hannah Gutierrez-Reed, faces the same charge. In interviews, Baldwin has sought to defend himself, saying he was assured that the gun contained no live rounds. His lawyer called the decision to charge "a terrible miscarriage of justice." L.A. Times | Hollywood Reporter
---
11.
McDonald's, founded in San Bernardino in 1948, doesn't normally bring to mind visions of great architecture. But some of the chain's locations occupy downright extraordinary buildings, including a modernist outpost in Georgia, a salmon-pink store in Lisbon, and the oldest operating McDonald's, in Downey, pictured above, a prime example of California's Googie style. They are all included in a listicle on "the 13 most beautiful McDonald's in the world." Architectural Digest
---
In case you missed it
12.
Five items that got big views over the past week:
---
Correction
Wednesday's newsletter misstated the fruit of California fan palms. They produce berries, not dates.
---
Thanks for reading!
The California Sun is written by Mike McPhate, a former California correspondent for the New York Times.
Make a one-time contribution to the California Sun.
Give the gift of the Sun.
Forward this email to a friend.
Click here to stop delivery, and here to update your billing information or cancel your support.

The California Sun, PO Box 6868, Los Osos, CA 93412
Subscribe
Wake up to must-read news from around the Golden State delivered to your inbox each morning.