Good morning. It's Monday, Sept. 18.
Urgent manhunt after L.A. County deputy's killing.
Poll shows immigrants are optimistic about America.
And Hasan Minhaj acknowledges fabricating stories.
---
Statewide
1.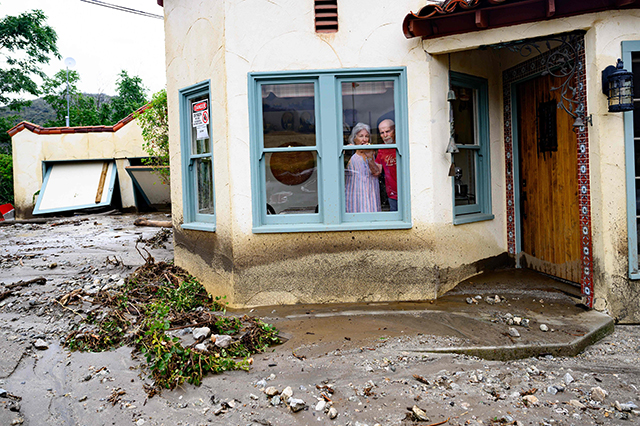 Gov. Gavin Newsom announced a lawsuit Saturday against five Big Oil companies that accuses them of deceiving the public for decades by downplaying the climate risks associated with fossil fuels. The lawsuit demands that Exxon Mobil, Shell, Chevron, ConocoPhillips, and BP fund recovery efforts related to wildfires, storms, and drought. "They continue to play us for fools," Newsom said. An industry group said climate policy should be debated in Congress, not courtrooms. A.P. | Bloomberg
Newsom said on Sunday that he would sign a landmark law that requires major companies to disclose their greenhouse gas emissions. Politico
---
2.
Researchers have charted a rise in pessimism in the U.S. over the last 20 years. But a new poll found that immigrants are optimistic, trust government institutions, and say they'd do it all over again if they had the chance. Marco Chavez, a 61-year-old from Morelos, Mexico, bought his home in the Santa Ana in the early 2000s. His five children are all college graduates. "There's all this opportunity around us," he said. "People leave their homelands out of despair, and their hope is gone. Here, there's hope. I see it all around me." L.A. Times
---
3.
If California were a country, it would now rank fourth in overall electric vehicle sales, behind only China, the U.S., and Germany. In the second quarter of 2023, the state's electric vehicle sales jumped a whopping 70% over the same period in 2022. Tesla recently overtook Toyota as the top-selling car brand in California. It's a preview of what the U.S. as a whole can expect, Bloomberg wrote. "If the trend continues, a quarter of new car sales in the country would be electric by 2026."
---
4.
Stephen Ross Goldstein, a specialist in moody black-and-white photography, has spent several years exploring the rural West, capturing the rolling hills and the workaday people who inhabit them. Some viewers have found his latest series, "The Oak Echoes," depressing, he said. "This is not intentional." AnOther Magazine published 21 images from the project.
---
Northern California
5.
This year, San Francisco has approved an average of 25 housing permits per month through July, for a total of 182, preliminary federal data showed. Comparably sized cities, including Fort Worth, Columbus, and Seattle, have permitted at least 15 times that figure. That's even as San Francisco is obligated under a state mandate to approve 82,000 homes in the next eight years. "This is why our rent is so high," tweeted Supervisor Matt Haney. SF Examiner
Census data showed that adults without college degrees are leaving San Francisco at a far higher rate than the general population. The reason is no mystery. S.F. Chronicle
---
6.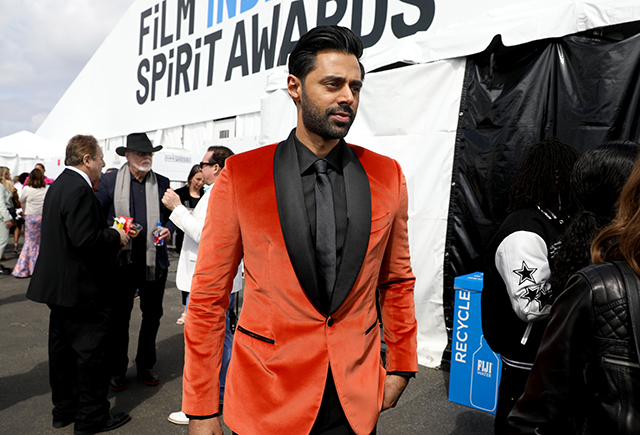 The Davis comedian Hasan Minhaj has drawn acclaim for an approach that leans heavily on autobiographical storytelling. In his 2022 Netflix standup special, he described being targeted by an FBI informant who infiltrated his family's mosque when Minhaj was a teen. He also told about a letter arriving to his home that exposed his daughter to a white powder. But when pressed by a reporter, Minhaj admitted that both stories were made up. They weren't the only fabrications. New Yorker
---
7.
Living in Arcata, on Northern California's Humboldt Bay, means being hours away from the offerings of the nearest big city. But you can walk outside your house and be in the redwood forest pictured above in minutes. Redwood Park and adjacent Arcata Community Forest are within Arcata's city limits, just blocks from the artsy downtown. Afar included the forest in a recommended road trip across California's far north.
---
Southern California
8.
An unknown assailant fatally shot a Los Angeles County sheriff's deputy as he sat in his patrol car in Palmdale on Saturday in what the authorities described as a "targeted attack." Law enforcement officials launched a manhunt and offered $250,000 in reward money for information leading to an arrest. "Please, I beg you, somebody has information, make things right," Sheriff Robert Luna said. The deputy, Ryan Clinkunbroomer, 30, had become engaged four days before he was killed. About 300 people gathered Sunday night for a vigil in his honor outside the Palmdale sheriff's station. L.A. Times | L.A. Daily News | A.P.
Bailey Miller, a reporter with NBC4, was friends with Clinkunbroomer from high school. She choked up reporting from the scene: "I always hoped I would run into him out in the field while I was working. Here I am today." NBC4
---
9.
The columnist Mark Z. Barabak took a tour through Kern County to see what voters in Speaker Kevin McCarthy's district had to say about his decision to open an impeachment inquiry into President Biden. For many of those who support the move, it's not so much about allegations of corruption. It's about revenge. "We as conservatives need to fight back," said Julian Perea, a retired police officer. Impeaching the president is "fighting for our way of life." L.A. Times
---
10.
In 2019, Delano became the first city in California to approve "In God We Trust" decals on its police vehicles. Four years later, the number of cities in Kern County that have adopted the decal has grown to seven. McFarland became the latest last Thursday. Mayor Saul Ayon waved off concerns about its constitutionality. "It's the foundation of our country," he said. "Nowadays, people need God in their lives, with stuff that's going on and has happened in this country." Bakersfield Californian
---
11.
On Friday, Drew Barrymore doubled down on her controversial decision to return her talk show to production during the Hollywood strikes. But on Sunday, she finally gave in to protests, vowing to wait until the labor issues are resolved. "I have no words to express my deepest apologies to anyone I have hurt," she said. Hours later, two other shows that had resumed production, "The Jennifer Hudson Show" and "The Talk," also announced postponements. Hollywood Reporter | Variety
---
12.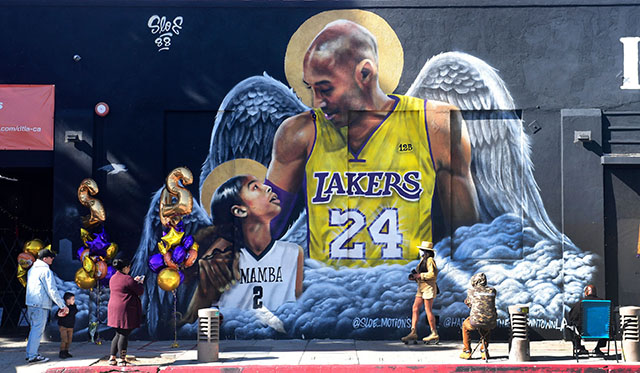 A mural of Kobe Bryant and his daughter Gianna that went up on the side of a downtown Los Angeles gym shortly after their deaths became a cherished part of the community. But the landlord has now ordered it gone to make way for advertising, said Cecilia Moran, the gym's owner. Outraged, Moran said she refused and started a petition for support, which Vanessa Bryant shared on Instagram. As of late Sunday, it had more than 69,000 supporters. L.A. Times | Lakers Nation
---
Get your California Sun T-shirts, phone cases, hoodies, mugs, and hats!

---
Thanks for reading!
The California Sun is written by Mike McPhate, a former California correspondent for the New York Times.
Make a one-time contribution to the California Sun.
Give a subscription as a gift.
Get a California Sun mug, T-shirt, phone case, hat, or hoodie.
Forward this email to a friend.
Click hereto stop delivery, and here to update your billing information. To change your email address please email me: mike@californiasun.co. (Note: Unsubscribing here does not cancel payments. To do that click here.)

The California Sun, PO Box 6868, Los Osos, CA 93412
Subscribe
Wake up to must-read news from around the Golden State delivered to your inbox each morning.