California's ultimate outdoor bucket list: 45 natural wonders
The California Sun reached out to leading outdoor experts in each of nine California regions and asked the same question: If you had to name your absolute top 5 not-to-be-missed day outings, what would they be?
Listed below are their picks, 45 in all, roughly north to south.
Jump to: Far north | Northwest | Gold Country | Central Valley | Bay Area | Eastern Sierra | Central Coast | Southland | Southern border
---
Far north region, by John Soares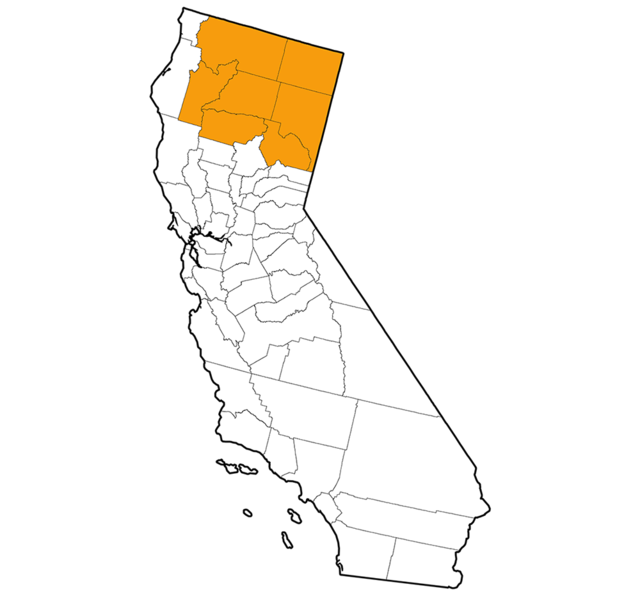 1. Sacramento River Bend Area, north of Red Bluff
This extensive stretch of BLM land encompasses volcanic foothills beside the Sacramento River. A network of trails and dirt roads offers several hiking options, plus the open country encourages cross-country rambling, especially in spring when green grasses and wildflowers cover the landscape.
Redding is blessed with an abundance of paths, many broad and paved. The ones near the Sundial Bridge may be too popular right now, but check out the Sacramento River Trail loop west of Caldwell Park. There are also several local parks with more paved paths. Bonus: Walk Anderson River Park just 10 miles south of Redding, which has an array of dirt roads and paved paths open to hikers.
3. Whiskeytown National Recreation Area, west of Redding
This Shasta County jewel is a favorite with locals and visitors alike. Whiskeytown Lake nestles below massive Shasta Bally, and numerous trails explore the lakeshore, creeks, and forests. The 2018 Carr Fire hit this area hard, but the lake and vistas are still beautiful, and you can see how the landscape is slowly recovering.
4. Castle Crags State Park, south of Dunsmuir
Granitic Castle Crags juts dramatically skyward along the west side of Interstate 5. Several paths for both beginning and experienced hikers run through the park, including the most spectacular: the Castle Dome Trail, which climbs steeply out of the park into the pure granite of Castle Crags Wilderness.
Wherever you go, you almost always have a view of the magnificent mountain. Ascend the Spring Hill Trail, a dirt road that ends at the top of a small volcano on the north side of Mount Shasta city. Also explore the Gateway Trail system off Everitt Memorial Highway just outside the town limits; it's a favorite with mountain bikers, but hikers are welcome on the dirt roads and newly constructed single-track paths. Finally, head out to the Lake Siskiyou Loop Trail, a broad and flat ramble that runs through forest and near the lakeshore, allowing excellent views of Mount Eddy and Mount Shasta.
John Soares is the author of "Day Hiking: Mount Shasta, Lassen & Trinity Alps Regions" and "100 Classic Hikes: Northern California and Hike the Parks: Redwood National & State Parks." Find trail details and book purchasing info at his website.
---
Northwest, by Richard Stenger
1. Stout Grove, Jedediah Smith Redwoods State Park
Not the tallest or biggest, but this stand of coastal redwoods on an overlooked gravel road along the Wild & Scenic Smith River, California's most pristine waterway, delivers one of the most pristine forest experiences. The trees soar in aesthetically pleasing straight lines into the sky from a quiet, remote, and lush alluvial flat.
2. Fern Canyon, Prairie Creek Redwoods State Park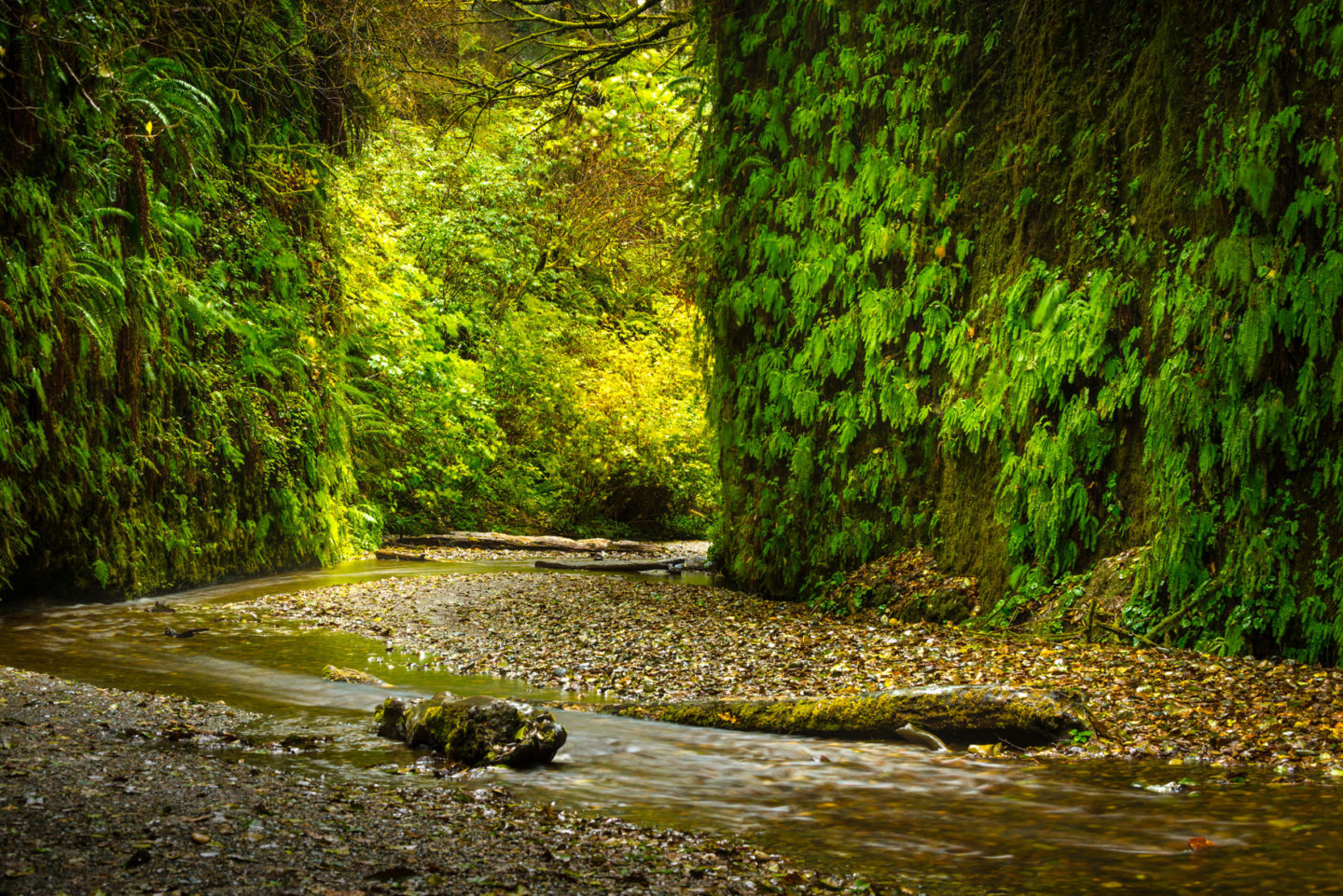 Hike in from the James Irvine Trail for classic, giant old-growth redwoods, some for the record books, which give way to Sitka Spruce and octopus trees as the path approaches the coast. It then bottoms out into Fern Canyon, an 80-foot chasm draped in rare fronds and gentle waterfall ribbons and floored by a seasonal creek, perfect for easy wading and gentle bank scrambling, made easier in the summer by wooden footbridges. Featured in "Jurassic Park 2," the canyon represents one of the oldest surviving ecosystems on the planet.
3. Sinkyone Wilderness State Park
This wild beachfront so awed the great Catholic theologian Thomas Merton that he vowed to build a monastery here. Alas, it would be his final retreat before his untimely death. He did manage to write a short book about his adventures, typed up by helpful nuns who live in nearby Whitethorn. To retrace his steps and sample the longest stretch of undeveloped coast in California, aim for Needle Point and Whale Gulch.
The final stop for one of the world's most famous authors is found in a tract of farmland and forest in the Valley of the Moon. Nearby, his grand venture, the Wolf House, burned to the ground in 1913 before he could move in. However, the modest cottage where he penned many great words remains on his former Glen Ellen estate, along with nature trails, meadow walks, and a circular stone pig palace where his prized farm animals lived high on the hog.
5. Palisades Trail, Robert Louis Stevenson State Park
This day-hike loop to the precipitous edge of Napa Valley represents one of the finest hikes in wine country, a rural jaunt that closely resembles the Provence region in the south of France. "Jean de Florette" could have been filmed here, with its stark rock formations, solitude, darting hares, scraggly trees, and rugged mountain terrain. Bring ample water, choice provisions, a shade hat, and conditioned legs.
Richard Stenger, a travel writer and media guru based in Eureka, serves as chief marketing ranger for RedwoodCoastParks.com and principal of StengerMedia.com.
---
Gold Country, by Mary West
1. The Mist Trail to Half Dome, Yosemite National Park
This popular trail — 14 miles out and back — begins near Happy Isles on the valley floor. Cross a footbridge and look up at Vernal Fall, a sight to see on the Merced River. Hike past Emerald Pool and make your way to the top of Nevada Falls. From here you are on level ground before you reach the sub dome and Half Dome's cables. Climb the last 400 feet (permit required) and enjoy this majestic place as long as you dare before making the trip downhill, hopefully before dark.
2. Quarry Road Trail, Auburn State Recreation Area
Straddling both Placer and El Dorado counties, this area runs 40 miles along the north and middle forks of the American River. At the border between the two counties near Auburn is the confluence of the two rivers. On the El Dorado County side is Quarry Road Trail, my favorite hike, stretching 10 miles along the river. Hiking is just the beginning here — opportunities for mountain biking, river rafting, trail running, and rock climbing abound.
3. Eagle Falls and Eagle Lake, Desolation Wilderness
This 4-mile hike at Lake Tahoe is a must-do. Start on the east side of Highway 89. Enjoy the view of Emerald Bay. A lovely stone bridge sits under the highway over a shallow pool. As the water pours into the pool it spills over the edge into Lake Tahoe. Back across the highway to the Eagle Falls Trail you climb stone steps up to an amazing view of the bay. Continue back to Eagle Lake surrounded by mountains and enjoy.
4. Mount Judah Loop Trail, Nevada County
This destination near Truckee is the place to go to escape the heat of the Sacramento Valley in summer. The wildflower gardens are lush, and patches of snow can still be found in mid-July. The Pacific Crest Trail can be accessed here; the 5-mile moderate hike is everything I love about hiking.
5. Sierra Buttes Lookout Tower, Sierra County
Built by the Forest Service in 1915, this former lookout tower now offers hikers some of the most spectacular views in the northern Sierra. A 6-mile out-and-back trail to the tower is mostly uphill. A short but flat forested area will help you catch your breath before heading up the steeper part of the trail and up the stairs to the lookout tower, with the 360-degree panoramic views of lakes, mountains, and the Sacramento Valley.
Mary West is the author of the "Day Hiker: Gold Country Trail Guide" series.
---
Central Valley, by Josh McNair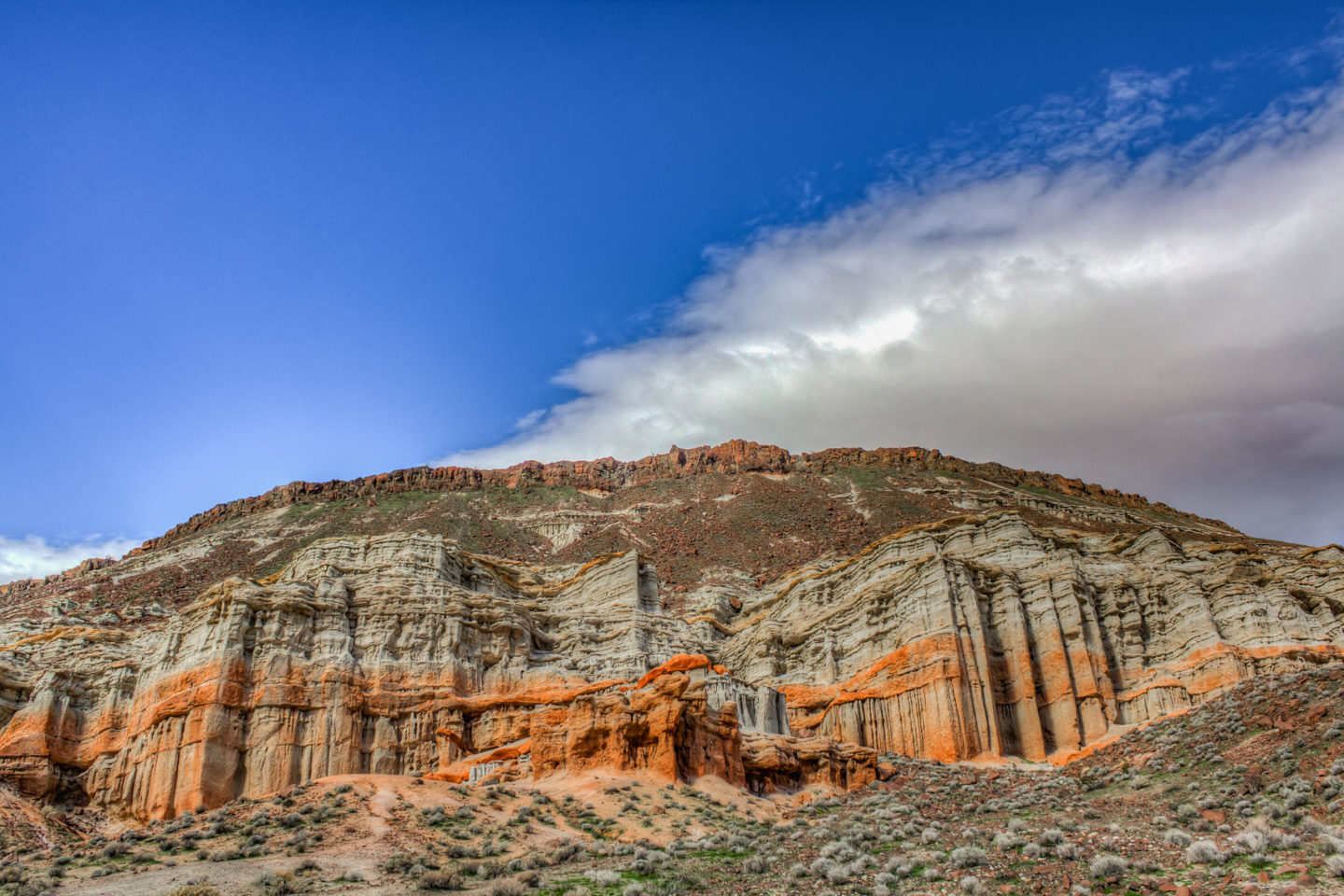 Red Rock Canyon State Park, in Kern County, features lots of unique rock formations in stunning red hues. The park has miles of hiking trails and a campground, and is a great place to go for wildflowers in the spring.
2. Sequoia & Kings Canyon National Parks
This region is home to many of the largest trees in the world, and it is a fantastic place to explore with both General Grant and General Sherman groves. Also, the hike to Moro Rock will get the blood pumping and has some great views.
3. Kern River
The Kern River is a popular destination for white water rafting in Southern California. It has many different water classes, from easy to difficult, and there are even options for multi-day adventures.
4. Bass Lake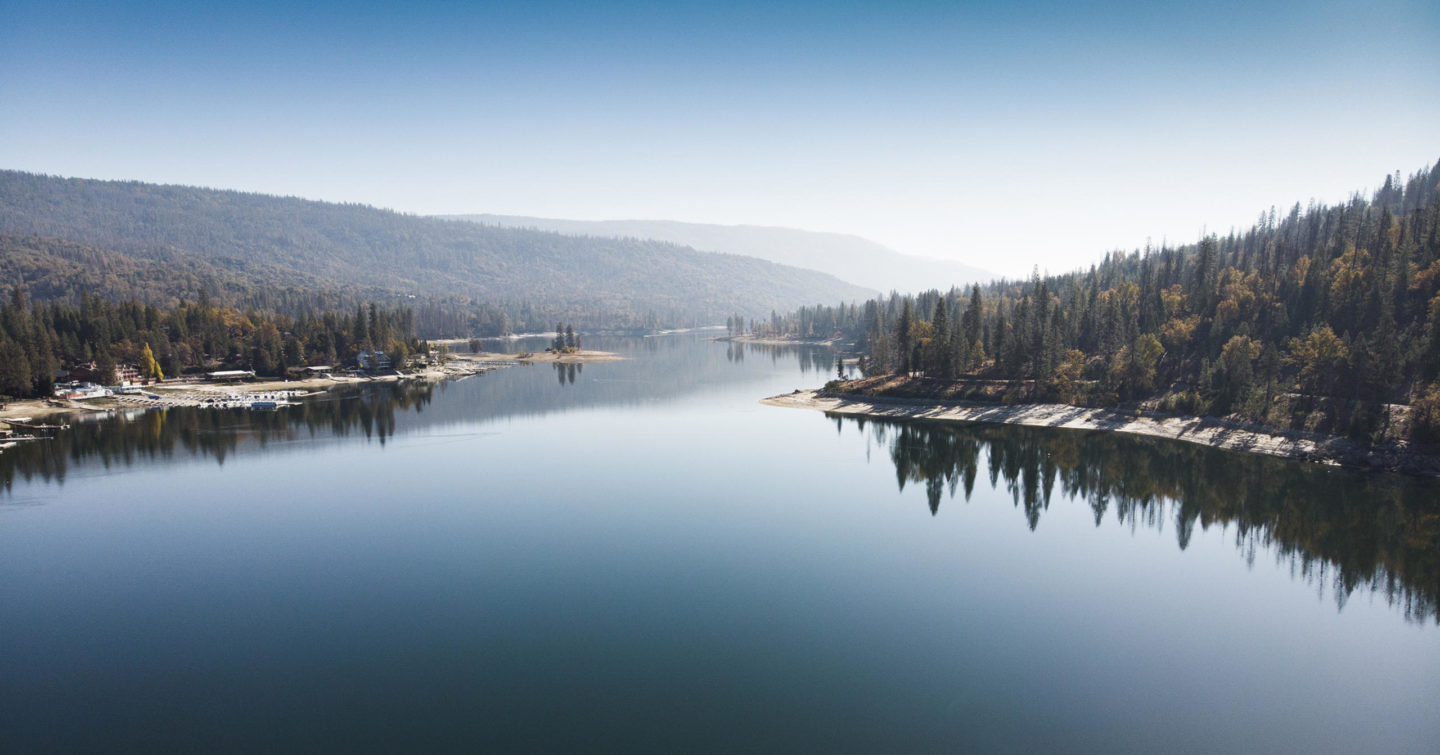 South of Yosemite National Park, Bass Lake is a destination itself with lots of outdoor activities like hiking, fishing, and kayaking. The 5-mile long lake is situated in a forested area and is excellent for a weekend of relaxation or adventure.
Phantom Falls is a nice hike in Butte County, near Chico, that features a stunning, seasonal waterfall. While it is only really flowing in the spring, it is a sight to see as it cascades down into a vast valley. Plus, you can head into Chico and go to Sierra Nevada Brewery after the hike.
Josh McNair is the author of the excellent travel website California Through My Lens.
---
Bay Area, by Jane Huber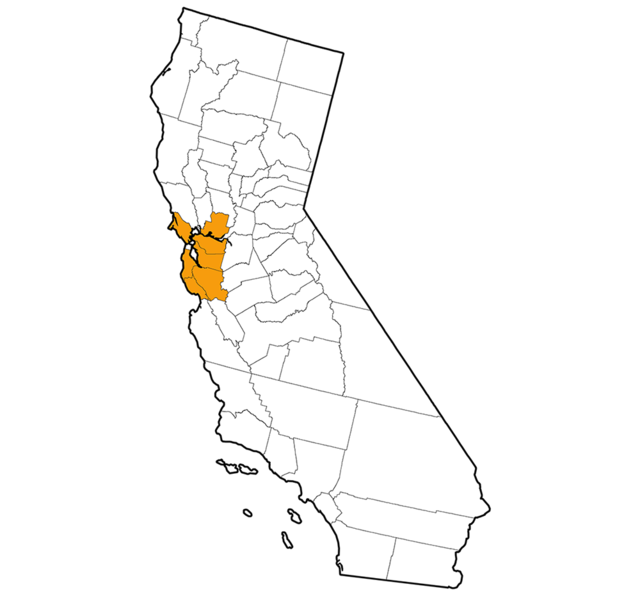 1. Point Reyes National Seashore
This cape just north of San Francisco is a wonderland of sandy beaches and cool forested trails. There are loads of hiking possibilities, from popular destinations like Tomales Point and Bear Valley to lesser-known trailheads including Muddy Hollow and Sky.
2. Big Basin Redwoods State Park
Folks have been flocking to this area in the heart of the Santa Cruz Mountains for more than 100 years, and for good reason. You can spend hours meandering through the quiet redwood forest on trails short or long. The park headquarters area can get crowded, so arrive in the morning or consider accessing Big Basin from the Rancho del Oso trailhead on the coast north of Santa Cruz.
3. Batteries to Bluffs Trail, San Francisco
The city of San Francisco is home to quite a few options for outdoor recreation, from placid Golden Gate Park to hilly open spaces laced with paths. The Presidio's Batteries to Bluffs Trail hugs the city's western coastline and offers outstanding views of the Golden Gate Bridge and the ocean.
4. Mount Diablo
Mount Diablo State Park is visible throughout the Bay Area, with a 3,848-foot peak beckoning visitors to explore nearly 20,000 acres of parkland. During summer months it is hot on Diablo, so come prepared with lots of water and get an early start. Mary Bowerman Trail, which loops around the summit on a path less than a mile long, is a great introduction to the mountain.
5. Joseph D. Grant County Park
This Santa Clara County park sprawls over 10,000 acres on the slopes of Mount Hamilton, east of Silicon Valley. There are 51 miles of trails, many of which climb to grassy ridgelines, offering exceptional views. Dogs who like to hike: bring your humans (don't forget their leash). Looking for a quick weekend getaway? Grant has 37 campsites, many shaded by old oaks.
Jane Huber is the creator of Bay Area Hiker, with descriptions and photos of more than 275 hikes, and the author of "60 Hikes within 60 Miles: San Francisco."
---
Eastern Sierra, by Ann Marie Brown
A maze of granitic boulders, golden-hued arches, and badland gullies made Lone Pine's Alabama Hills the ideal backdrop for shooting Hollywood cowboy movies. Twentieth-century filmmakers loved the juxtaposition of craggy rocks and sagebrush-covered plains framed by mighty Sierra Nevada peaks, including 14,505-foot Mount Whitney. Today you can hike to wind-sculpted granite arches, camp among rugged boulders, and discover the filming sites where John Wayne, Humphrey Bogart, and Hopalong Cassidy ambushed the bad guys.
Surrounded by some of the West's highest summits, Mammoth Lakes is a high-alpine town beloved by mountain lovers who shred the slopes of Mammoth Ski Resort in winter. When the snow melts, the fun switches over to hiking and mountain biking, camping in aspen groves, fishing for rainbow trout, and dipping into local hot springs. Five sparkling lakes are easily reached by car, plus dozens more on foot.
3. Ancient Bristlecone Pine Forest
The White-Inyo Mountains east of Bishop are home to ancient bristlecone pines, the world's oldest living trees. Their gnarled, contorted trunks cling to arid slopes at 10,000 feet and higher, where they're up against some of North America's harshest conditions—alkaline soil, high winds, and bitter cold winters. Many of these pines were seedlings when the Egyptian pyramids were under construction. A few short hiking trails lead through groves of the venerable trees.
4. Mono Lake
In the town of Lee Vining lies one of North America's most ancient lakes. Dating back about 800,000 years, Mono Lake is three times saltier and 80 times more alkaline than the ocean. The southwestern shoreline of the 70-square-mile lake is a favorite spot for photographers hoping to catch a big-sky sunset and kayakers and canoers who paddle around Mono's strangely beautiful tufa towers and formations. Visit in late summer or fall and you'll see birds numbering in the thousands, including Wilson's and red-necked phalaropes, eared grebes, and California gulls.
The largest U.S. national park outside of Alaska, Death Valley's 5,000 square miles are known for delivering on extremes. This is America's hottest and driest place, with summer temperatures peaking above 120 degrees Fahrenheit and rainfall averaging less than 2 inches per year. You have to be a little crazy to visit from June to September, but the rest of the year, Death Valley offers mild weather and a chance to explore soaring sand dunes, below-sea-level salt flats, and colorful sandstone canyons.
Ann Marie Brown is the author of 14 California travel books, including guides to Tahoe, Yosemite, the Bay Area, and more. Check them out at her website.
---
Central Coast, by Brian Milne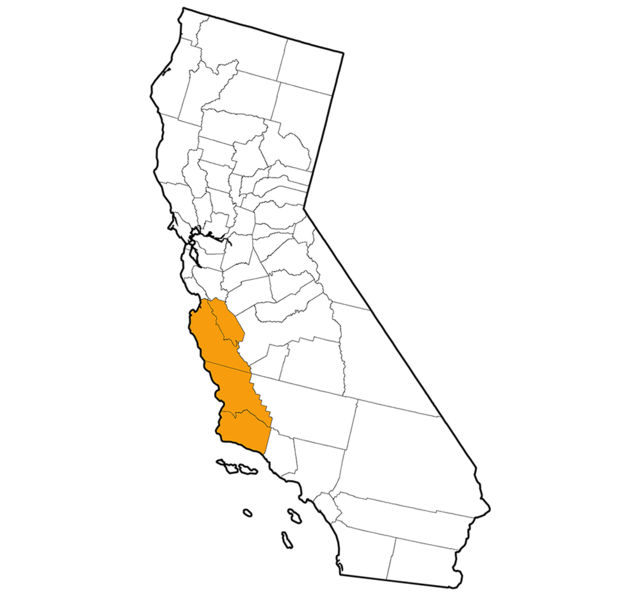 1. Pfeiffer Big Sur State Park
By far my favorite state park on the Central Coast, the park and nearby trailheads and beaches offer a little bit of everything: great camping, biking, hiking, fishing, and even surfing. Hike the Big Sur River trails — including Buzzard's Roost with a panoramic view of the ocean — and keep your eyes peeled for banana slugs sliding down the base of 2,000-year-old redwoods.
2. McWay Falls
The best waterfall on the Central Coast — sorry, Salmon Creek and Nojoqui Falls — is also one of the easiest to access right off Highway 1. The flat, 0.6-mile out-and-back trail stops at McWay Falls Overlook, offering an awe-inspiring view of an 80-foot waterfall that pirouettes down a granite precipice to the white sandy beach below. Visit the trail at an extremely high tide, and you'll see one of the few waterfalls on the West Coast that falls directly into the ocean.
3. Piedras Blancas Elephant Seal Rookery
This sandy beach rookery located 5 miles north of Hearst Castle in San Simeon is where more than 15,000 elephant seals migrate for birthing, molding, and resting throughout the year. Trails and viewing areas are open daily, but the best time to visit is from December to March, when the larger males are on the beach claiming their territory. While you're in San Simeon, be sure to visit Hearst Castle, stop at San Simeon Cove and Pier, and do the 2.5-mile hike out to San Simeon Point.
4. Bishop Peak
One of two signature hikes in the heart of San Luis Obispo, Bishop Peak earned its name from the three main points at the summit, which resemble a bishop's miter. This fun, 3-mile hike climbs about 850 feet in elevation and offers 360-degree views of the city once you reach the top. If you're looking for a second adventure, check out the trails up nearby Cerro San Luis or Madonna Mountain.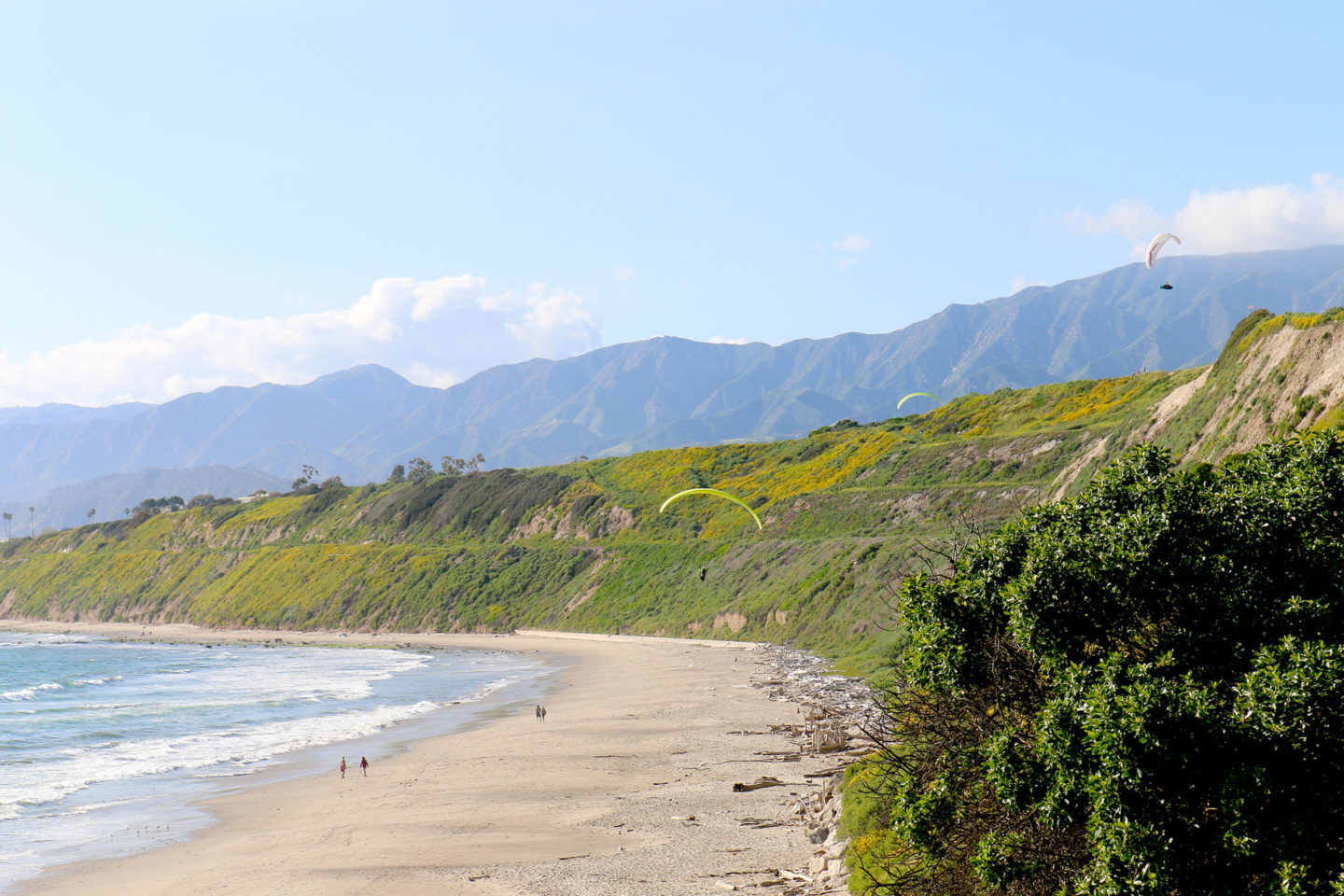 Located at the Ventura-Santa Barbara county line, Rincon is a legendary point break known as the "Queen of the Coast." But even if you aren't a surfer, the Rincon parking area offers access to another one of Rincon Parkway's best outdoor opportunities: the Pacific Coast Bike Route, a two-lane path separate from the highway that runs along the water's edge to Marina Park in Ventura.
Brian Milne is the author of "Top Trails: California Central Coast."
---
Southland, by Cris Hazzard
You don't just have to view L.A.'s iconic Hollywood Sign from a distance. Instead take a hike up the well-marked and easy to follow trails of Griffith Park to the top of Mount Lee, home to the sign. You'll get to see the sign up close, and you'll also be rewarded with views from Catalina Island to the San Gabriel Mountains.
One of the only remaining native coastal habitats around, Crystal Cove State Park in Orange County offers pristine wilderness along with great ocean views as you hike the hills above the coast. There are trails for all levels, including a coastal walk on the bluffs above the beach and a longer loop that takes you to the top of the hills on the coast.
Nestled in the San Gabriel Mountains outside of Los Angeles, Switzer Falls has been a long-time attraction for those seeking fresh mountain air. This short hike brings you through ruins of a 100-year-old mountain resort to a hidden waterfall.
4. Palm Springs Aerial Tramway
Towering 10,833 feet over Palm Springs, Mount San Jacinto is one of the tallest in Southern California. Take the Swiss-built cable car 6,000 feet to Mountain Station where you can enjoy short walks, scenic restaurants, cooler temperatures, and expansive views.
Just two hours east of Los Angeles lies this fabled land of boulders and Joshua Trees. There are many hikes you can do, but try the easy Split Rock Loop for a taste of the scenery away from the crowds. And if you have the energy, ascend the popular Ryan Mountain for panoramic views of the land where the Mojave and Sonoran deserts meet.
Cris Hazzard, aka Hiking Guy, is a professional hiking guide and proprietor of HikingGuy.com.
---
Southern border region, by Diana Lindsay
1. Torrey Pines State Natural Reserve
This coastal state park in La Jolla has several trails along wrinkled sandstone bluffs and down to the ocean. The iconic Torrey pines, the gnarled trees for which the reserve is named, is a key feature of the area.
Located at the southern tip of Point Loma Peninsula, this park has great views of San Diego Bay, Naval Station North Island, and Coronado Island. Other attractions include tide pools, a monument commemorating the landing of Juan Cabrillo, and the historic Old Point Loma Lighthouse.
This park in the mountains just east of San Diego offers seemingly endless views of the desert toward the east and the ocean toward the west. There are trails down to the desert and around lakes, mountaintops to climb, waterfalls and streams, meadows, and a variety of habitats and vegetation.
4. Anza-Borrego Desert State Park
Designated as an International Dark Sky Park, Anza-Borrego offers clear views of nighttime stars, trails to palm oases, badland vista hikes, slot canyons, and hikes up to mountaintops with tremendous views of the surrounding desert. The best time to visit is mid-October to April because of extreme temperatures.
5. Coyote Mountains Wilderness
Located within Bureau of Land Management territory near Ocotillo, this area has hikes to wind caves, the Painted Gorge, and the top of Coyote Mountain, with views overlooking the most difficult desert passage along the historic Southern Overland Trail. Again, avoid visiting in summer, when the heat is intense.
Diana Lindsay is the author of "Anza-Borrego Desert Region" and editor of "Coast to Cactus: The Canyoneer Trail Guide to San Diego Outdoors."
---
This article is from the California Sun, a newsletter that delivers must-read stories to your inbox each morning . Sign up here.
Get your daily dose of the Golden State.